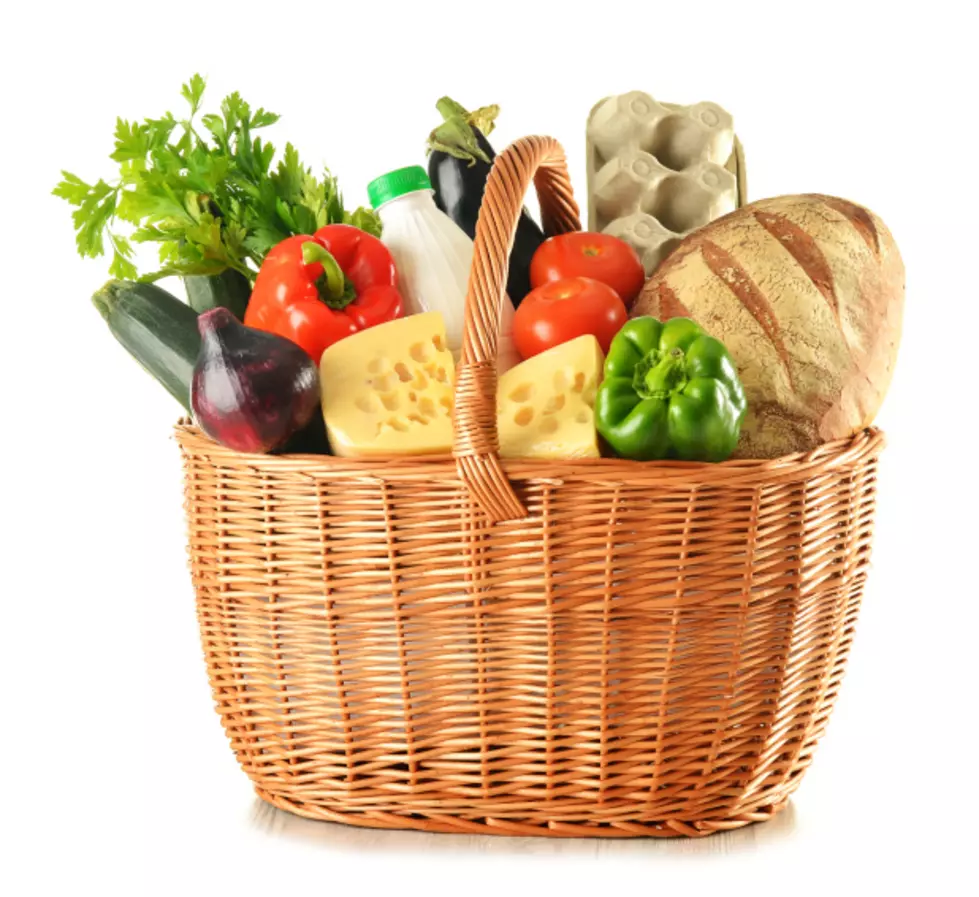 Louisiana Residents Reminded To Be Prepared For Hurricane Season And Pre-Apply For Disaster Food Stamps
ThinkStock
The 2017 hurricane season is upon us, and emergency officials want to remind all Louisiana residents to take precautionary measures now. We hear this year after year, and unfortunately some residents get complacent and wind up being the main ones in dire need when disaster strikes. The Louisiana Department of Children and Family Services (DCFS) is doing their part to change that reality by encouraging residents to be prepared this hurricane season. All residents, no matter your financial status, are urged to pre-apply online for Disaster Supplemental Nutrition Assistance Program benefits (DSNAP), formerly called Disaster Food Stamps.
DCFS Secretary, Suzy Sonnier, said, "Hurricane Issac and the launch of DSNAP sites across Southeastern Louisiana reminded everyone of the importance of preparation. It is never too early to prepare for a disaster." She continued, "With hurricane season here, I urge all residents, especially those living in coastal areas, to take the necessary steps to prepare their household by pre-applying for DSNAP."
Sonnier said it's important to know that the pre-application process does not guarantee benefits, but is designed to save time, prevent long waits and make it easier for applicants to provide the required income information.
As we all know, mother nature is unpredictable, and though we can't control the weather, we can control whether or not we're prepared in the event of a disaster. Now is the time to sign up for DSNAP, or update your information. This program is offered to all households that do not receive regular food stamps (Supplemental Nutrition Assistance Program or SNAP.) In the event of a statewide emergency, food stamps will be available to those residents who need help buying groceries due to lost income or employment, displacement, or residential damages.
The way it works? If Louisiana is hit with a disaster, the state would request the federal government to initiate DSNAP. All residents or their authorized representatives living in parishes declared disaster areas are then eligible to apply for assistance by the Federal Emergency Management Agency (FEMA). Below is the information applicants will need to provide:
Names, Social Security Numbers and Dates of Birth of all household members
Current address and parish of household
Monthly income for all household members
All liquid resources for each household member (example-cash on hand, checking, savings etc.)
ATTENTION: If you pre-applied for DSNAP during the Hurricane Isaac disaster in 2012, or you received DSNAP benefits during that time, you DO NOT not need to pre-apply again.  However it is a good idea to update financial and household info, if anything has changed.  To update your status, or pre-apply call 1-888-524-3578 (1-888-LA-HELPU.) Residents can pre-apply online as well at www.dcfs.la.gov/preapply, or www.getagameplan.org.
Once you have pre-applied, if a disaster occurs and the DSNAP program is launched in your area, residents only need to visit a DSNAP issuance site to verify their info and eligibility. Then, go to nearest DSNAP site to receive their benefit cards. Please note: DSNAP locations will only be announced after a disaster has officially been declared.
Be ready this hurricane season, and have a plan of action. For more preparedness tips click, here.