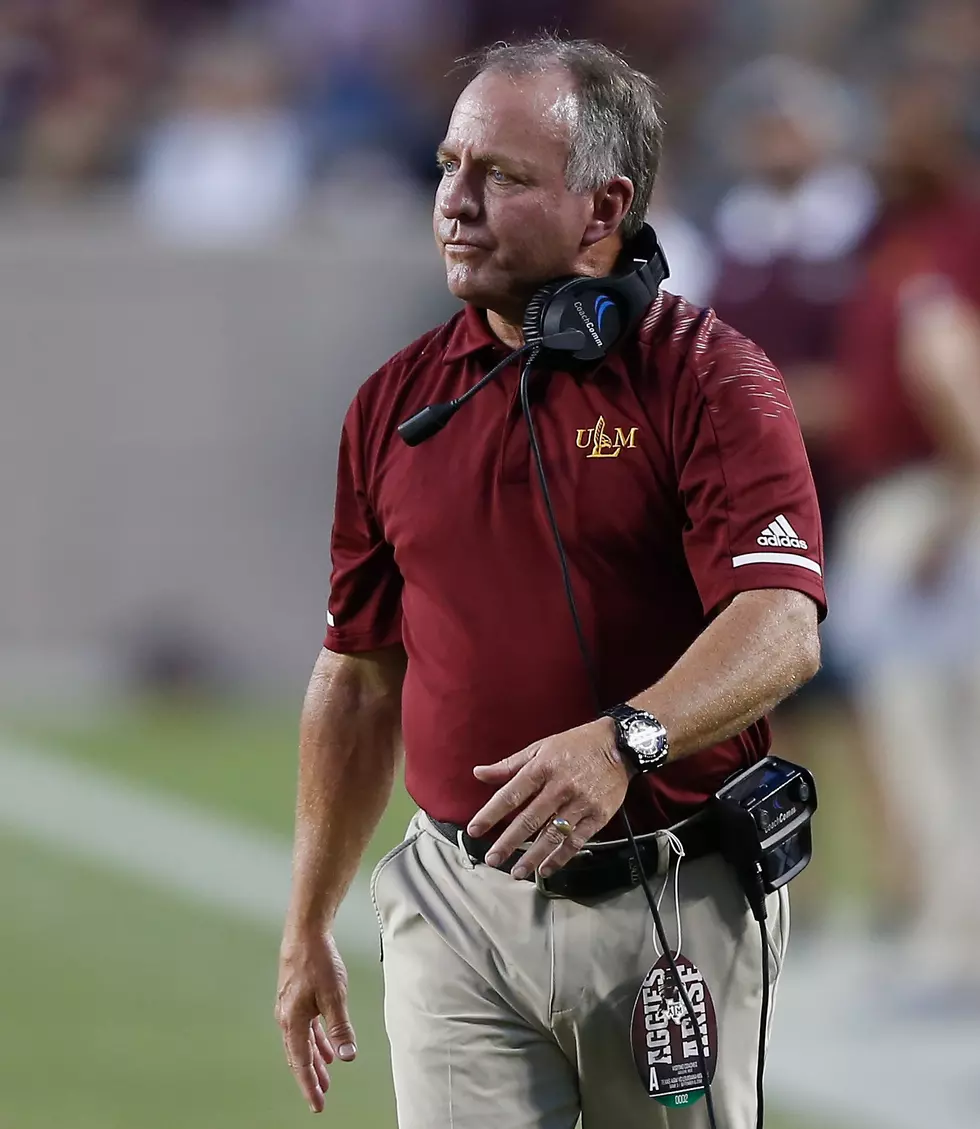 Matt Viator Is No Longer Coach Of ULM
Getty Images
While the season hadn't been the most exciting for The University of Louisiana Monroe. It may still come as a surprise as Coach Matt Viator has been relieved of his coaching duties at the school.
There could be many factors as 2020 has truly been a year that many didn't expect with the Coronavirus pandemic. However, Viator has previously held a pretty standup record for coaching. He was previously the former high school head coach for Jennings and Sulphur and was the head coach for Mcneese for 10 years. He lead the Cowboys to a 77-33 record, this also included a 10-0 regular season.
Unfortunately his record didn't fair as well with ULM as the Warhawks for 0-10 this season. I am sure this will not be the last go round for Coach Viator and i'm sure that the Warhawks will bounce back as well.
Enter your number to get our free mobile app
Take an Inside Look at the Capital One Building