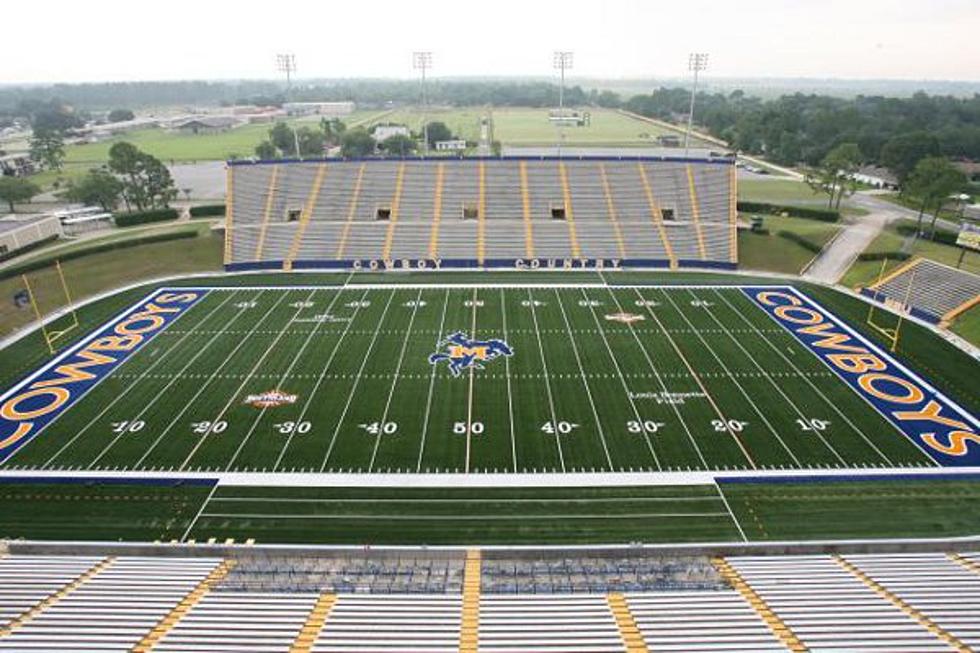 McNeese Football Land In Top 20 Of Preseason Poll
McNeese Football Stadium (Photo provided by Matt Bonnette MSU)
College football is right around the corner, and for the McNeese Cowboys football team, they already have some good news even before the season starts.
At the end of last years polls, the Cowboys finished the season with a 22nd ranking. Well, yesterday the Pokes landed in the #17 spot in the STATS FCS Top 25 preseason poll.
Including McNeese, three other Southland Conference teams landed in the preseason poll. Sam Houston State came in at #4 while Central Arkansas is #16 and Nicholls is at #18.
The Pokes open up the 2018 season on the road when they take on Northern Colorado on September 1st, 2018. The game will be in Greely Colorado, and will kickoff at 3:05pm Central time.