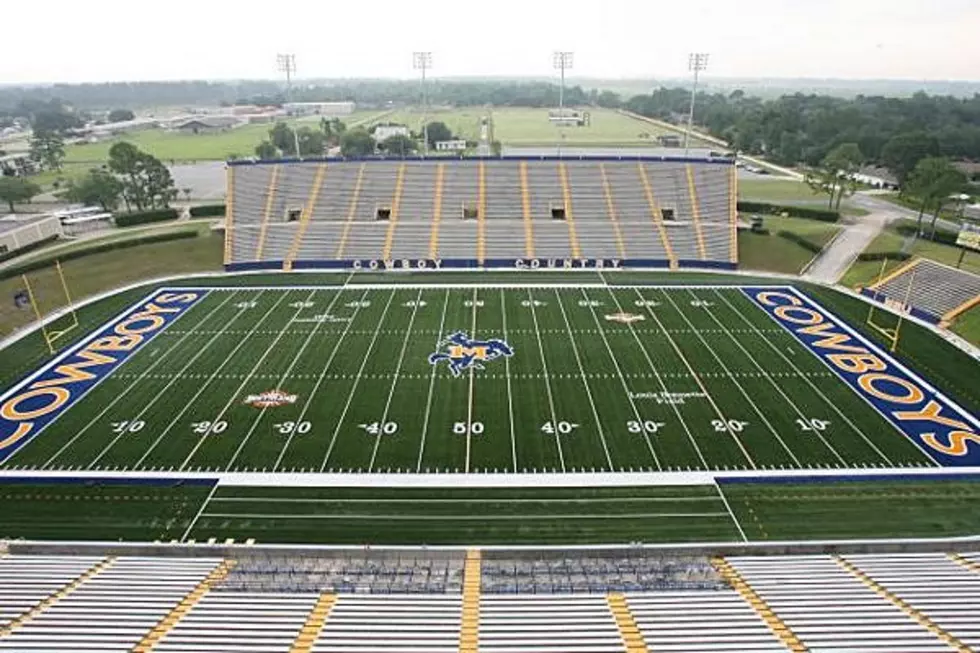 McNeese Football Stadium In Lake Charles Gets Lights Back
McNeese University
After two long years after hurricanes Laura and Delta destroyed the lights at the  McNeese football stadium, new lights have been installed at the hole.
That's right Cowboys fans, we are going to finally have night games again this season inside of Cowboys stadium!  For the past two years, we have had to have games during the day at Noon to make sure the games would be able to be played and finished before the sun went down.
As you know if you went to a day game, the sun and heat in Southwest Louisiana were no joke making it almost unbearable to be able to stay and watch the whole game. Well, we don't have to worry about that anymore because the lights and night games are back for the 2022 season.
The first time you will be able to go and watch a home game under the lights will come on Saturday, September 17th when the Cowboys host Alcorn State. The Cowboys will also have five more home games for a total of six total home games in Lake Charles.
Those home games include September 24th against Mississippi College, October 15th against Texas A&M- Commerce, October 29th versus Southeastern, November 5th against Eastern Illinois, and November 19th versus Lamar.
All the games will kickoff at 7:00 pm at the Cowboys Stadium in Lake Charles. Don't forget that every Friday night before every home game will be the Cowboy Block Party concert series.  Here is the lineup for that FREE event.  
Famous McNeese Alumni