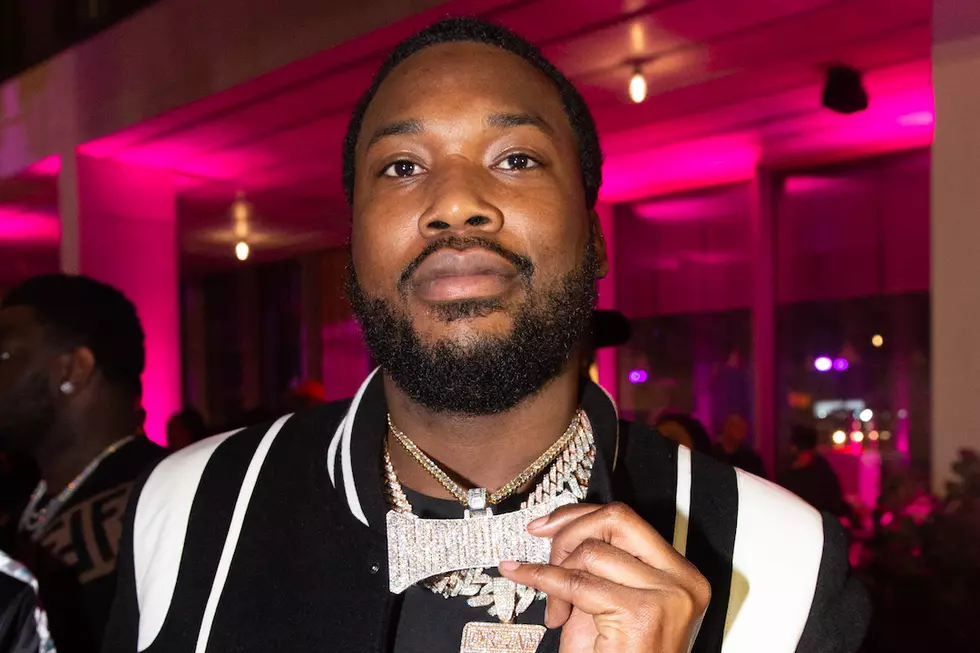 Alleged Meek Mill Concert Shooting Victim Drops Lawsuit Against Rapper
Romain Maurice, Getty Images
Meek Mill will no longer have to face a lawsuit from a man who was allegedly shot at one of his concerts in late 2016.
According to The Blast, alleged shooting victim Dylan Thomas filed court documents informing a Connecticut judge that he is dismissing all claims against Meek, the concert venue and Live Nation. He filed the docs on Dec. 27.
The incident in question occurred at Meek's Oakdale Theatre in Wallingford, Conn. on Dec. 30, 2016. The concert ended in gunfire, leaving two people dead and two others injured. In a suit filed in 2017, Thomas claimed he was shot in the leg at the concert, and called out Meek, the venue and Live Nation for allowing "thugs" on the premises, while also highlighting violent incidents that occurred at previous Meek concerts.
Despite Thomas dropping his lawsuit against him, Meek isn't out of the water just yet. The rapper is still facing lawsuits from the estates of both of the men who were killed in the shooting, Jaquan Graves and Travis Ward. The lawsuits accuse Meek, the venue and Live Nation of being negligent in handling the security of the concert. They are both still currently pending, though the families have offered to settle for a total of $6,000,000.
For his part, Meek has denied all allegations, and said the shooting was out of his control and that there was no way that he could have known that it was going to happen.
See Photos of Meek Mill's Different Looks Over the Years