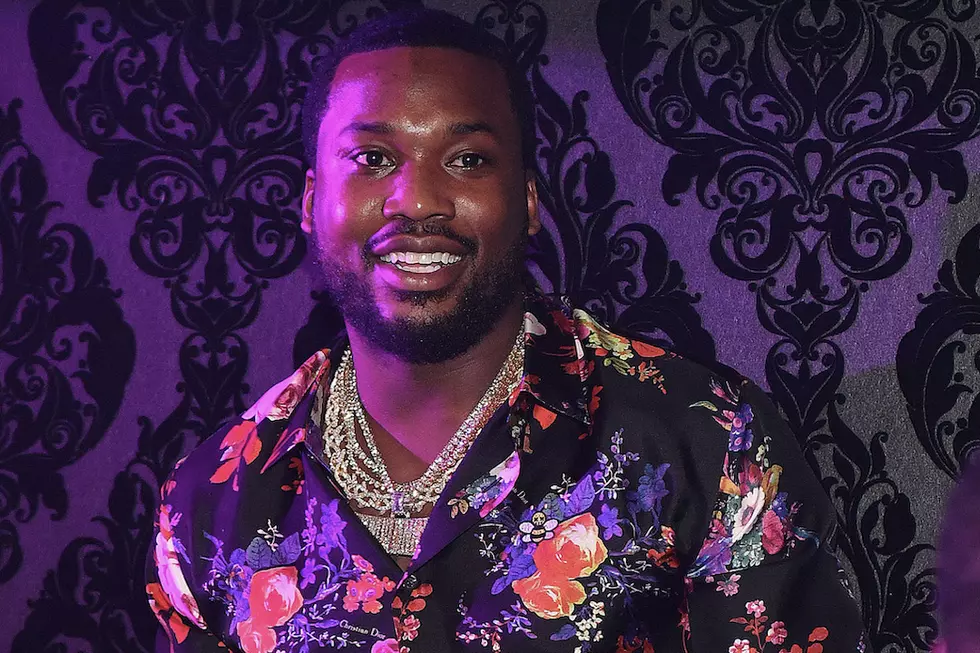 Meek Mill Is Dropping New Music in a Few Weeks
Prince Williams, Getty Images
It looks like Meek Mill is gearing up to deliver some new heat this summer.
On Monday (June 10), the Dreamchasers head honcho jumped on his Twitter account to answer a fan's one simple question: "When you dropping new music?" Meek's response: "A few weeks." He also added four purple devil emojis for good measure.
Meek's latest tweet follows behind his previous announcement on Friday (June 7) that he working on a special 2019 summer pack. "I gotta get y'all a [four fire emojis] pack for the summer," the Philly wrote on his timeline. When a fan asked him where it was at, Meek replied, "I'm putting [it] together now."
Check out Meek Mill's tweets below.
Peep The 26 Hip-Hop Albums You Need To Hear This Summer