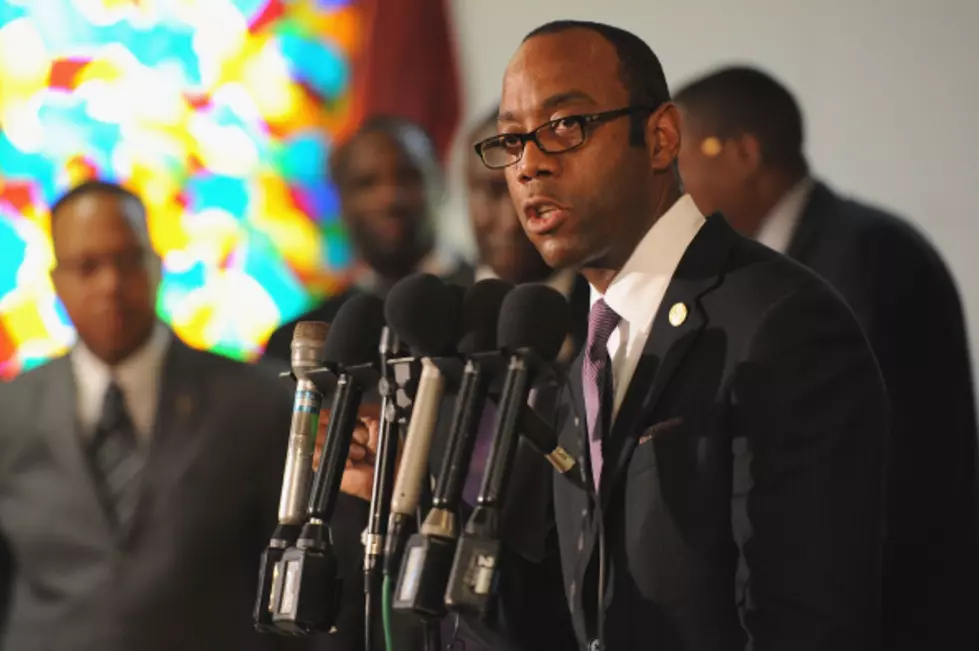 NAACP Office Bombed In Colorado – Tha Wire [VIDEO]
(Photo by Michael B. Thomas/Getty Images)
Today in Tha Wire the FBI investigates a bombing outside NAACP headquarters in Colorado Springs and Ludacris releases photos from his Christmas Eve wedding.
Authorities are still to find out what happened but yesterday an explosive device was detonated outside the NAACP  Colorado Springs location on January 6. Thankfully there were no injuries.
Amy Sanders, a spokeswoman for the FBI in Denver stated "the sidewalk and the NAACP headquarters building, which also houses a barbershop, suffered minor damage."  She said a gas can appeared to be  placed near the device but didn't ignite during the explosion.
The latimes.com reported Wednesday, the FBI was investigating the incident and exploring a wide range of motives, including the possibility that the NAACP wasn't the target of the attack.
Sanders sent an email to The Times to further explain the FBI's findings and for more on that, listen to Tha Wire below.
Finally, Ludacris surprised his longtime girlfriend Eudoxie Mbouguiengue, got on bended knee and popped the question.  The love fest didn't end there, it appears Luda had more tricks up his sleeve.  The 37-year old rapper/actor took his new fiance, to dinner and when they returned home from the wine & dine, Allhiphop reports he had a wedding dress, picked by his mother, laid out for her.
This brother was Fast & Furious with it and Eudoxie was down, so the two got married on the spot during a private ceremony at their Georgia home.  They really didn't rush into anything though, they've actually been together since 2009.
The DailyMailOnline reports that shortly after the wedding, Luda posted a few pics on his Instagram with the caption, "Why wait? Did the thing before 2015. #mrandmrsbridges."  Then the two took off to Costa Rica to celebrate their honeymoon.  Congrats to the happy couple!
Meanwhile look for your boy Ludacris and the entire Fast & Furious crew including the late Paul Walker who died in 2013 in a tragic car accident at age 40.  The Furious 7 opens April 3rd nationwide.  Below is a look at the high action trailer.
For more on today's news and to find out what celebs are celebrating birthdays today, listen to Tha Wire now!