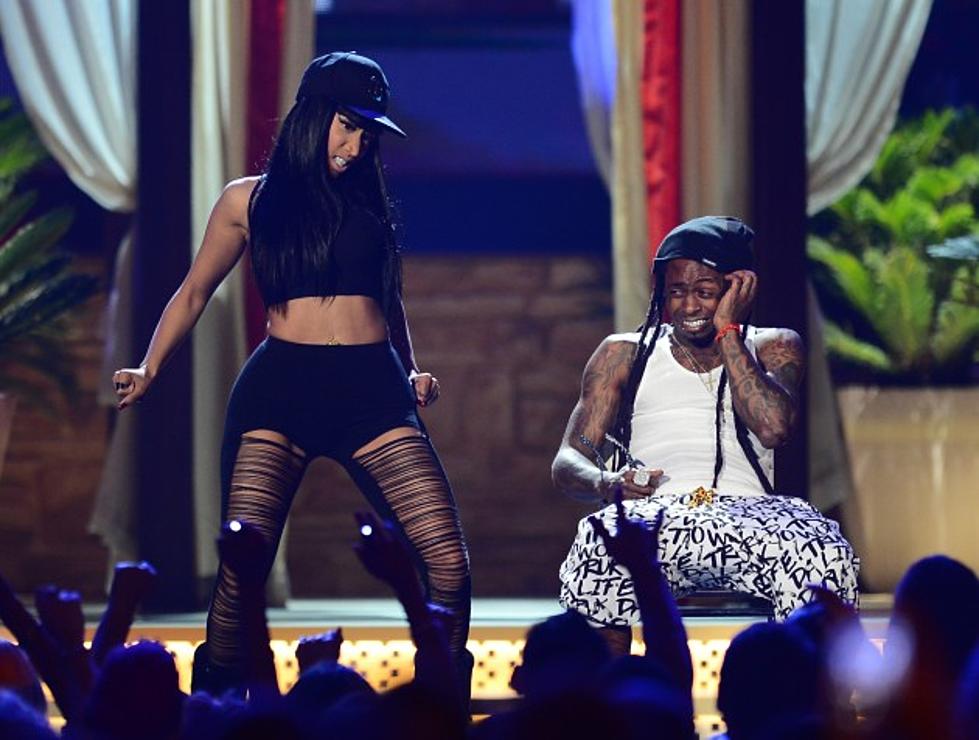 Nicki Minaj Gives Lil Wayne a Lap Dance On Stage During 2013 Billboard Music Awards [VIDEO]
Ethan Miller/Getty Images
Nicki Minaj hit the stage on yesterday (May 19) for the 2013 Billboard Music Awards in Las Vegas, to perform her new single, "High School," Lil Wayne is featured on the new song so it was only right that he hit the stage as well. Minutes before their performance was up Nicki gave Wayne the ride of his life! 
Nicki's back-up-dancers brought chairs on stage where Weezy was seated and Nicki proceeded to give him a lap dance, which had him and men across America all smiles.
After their performance was done, Lil Wayne ended it by saying, "I am the luckiest guy in the world." Watch the video below as Nicki drops it low for some TrukFit. I'm sure she get's TrukFit free of charge, but I couldn't help myself.