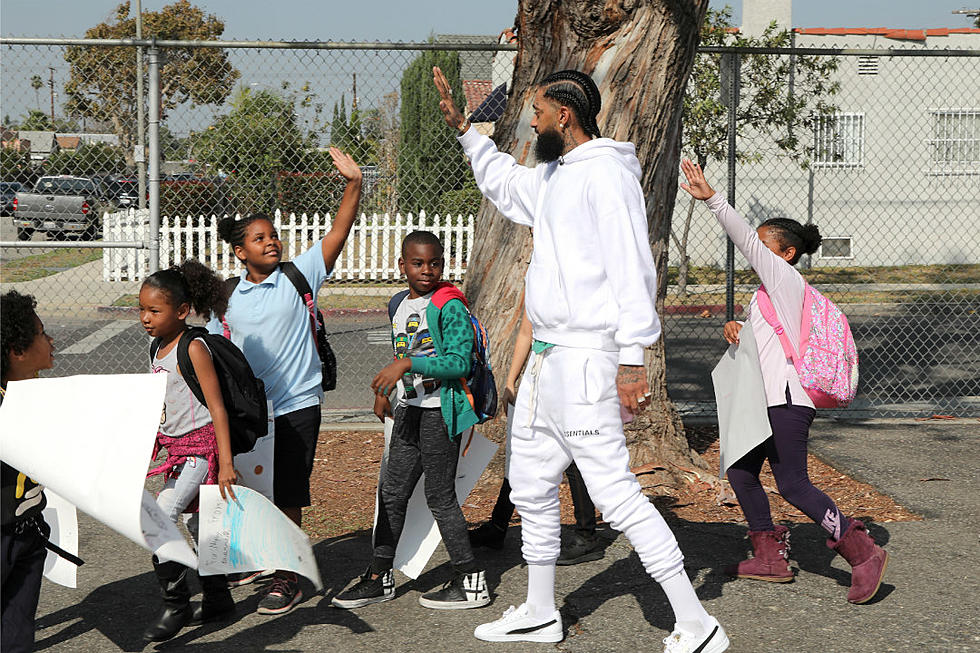 Nipsey Hussle's Father Believes "God Sent Him to Send a Message"
Jerritt Clark, Getty Images
The death of Nipsey Hussle is a tragedy in which the impact will be felt outside of the hip-hop community, as Nipsey was not only rapper but a businessman, philanthropist and entrepreneur who helped serve his Crenshaw neighborhood. Nipsey's immediate family, who have been trying to make sense of the senseless act, have been opening up in the past few days. On Friday (April 5), the Los Angeles Times printed a story where both of the rapper's parents talked about his legacy.
Nipsey's father Dawit Asghedom labeled his son's time on Earth a divine calling. "It was like he was sent by God to give some love to bring us together because that's what his lyrics were saying, always," Nip's father noted. "He's not shy to tell the truth even though it might not look good. He wasn't scared of anything. [God] sent him to send a message. It looks like, 'Your time is up because you have completed what I sent you to do.' We all have a plan, but God has his own plan. So he had completed what he needed to be doing and he did it early so [God] probably want to take him early too."
Angelique Smith, Nipsey's mother, said she wants he son's legacy to be that of a "humble, spirited, respectful man who had, since his childhood, had an extraordinary and unlimited intellectual capacity."
Prior to this report, Nipsey's grandmother shared her thoughts on his passing and offered prayers for Eric Holder, the man police have in custody for committing the murder. Nipsey's brother also opened up about being there for his sibling's last moments. Lauren London, Nipsey's girlfriend and the mother of his youngest child, also broke her silence a couple days after the killing.
Nipsey will reportedly be memorialized in a funeral ceremony later this week.
Here Are the Best Projects Released From 104 Past and Present XXL Freshmen