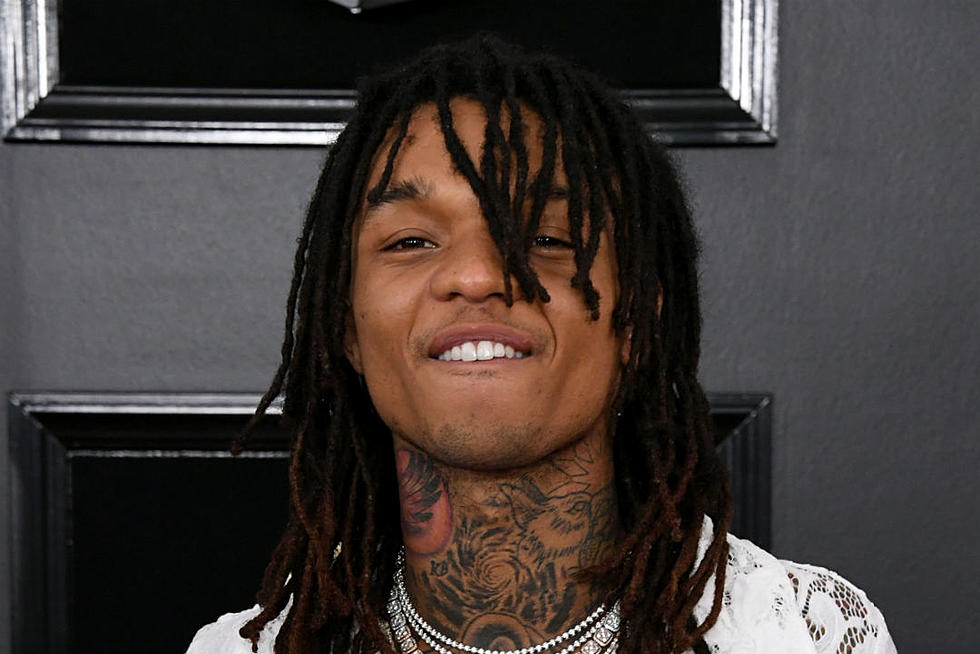 Swae Lee's Monkey Won't Be Returned Unless Rapper Has Legal Reason: Report
Jon Kopaloff, Getty Images
It looks like Swae Lee's pet monkey days are over. Following a raid on his home where authorities confiscated his pet spider monkey, it is being reported the animal will not be returned to the Rae Sremmurd rapper.
On Saturday (April 6), TMZ released a report that Swae Lee's monkey had been sent to a special facility following the raid. Mally Mall's pet serval cat suffered a similar fate when it was recently confiscated by authorities during a raid on his home as well. According to the new report, neither animal will be returned. The only way the two artists would be able to get their animals back is if they could prove they owned a zoo or an animal educational facility. Even then, they would have to apply for permits to house the animals.
As previously reported, Swae's Cali digs was visited by Fish and Wildlife agents on Wednesday (April 3), who took his monkey into custody. It is unclear if the rapper was home at the time. According to news reports, he was not issued a citation or arrested.
Mally Mall, who was investigated in 2014 after bringing a monkey to a popular strip club, was also visited by Fish and Wildlife agents last week. Mally claims he was only detained and not arrested following the raid. In addition to accusations that he is trafficking exotic animals, he is also being accused of human trafficking by three Nevada sex workers.
See 10 Rappers' Purchases That Broke the Bank