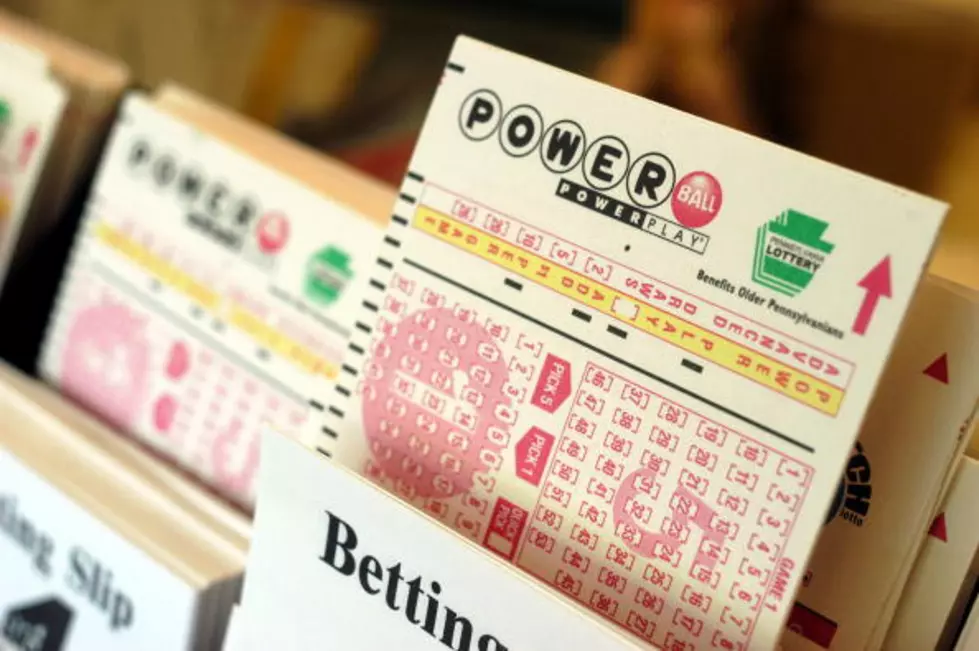 Powerball Jackpot Now Over Half A Billion Dollars
William Thomas Cain/Getty Images
Money is relative. When I was a kid having .50 cents was a big deal. When I got to be a little older having a $20 bill in my pocket made me feel as if I were the king of the world. Then came the time I got my first $100 bill, I still get rather giddy when I have a hundred dollars in my wallet. I can't even fathom what having a million dollars or better yet half a billion dollars would feel like.
Saturday night, somebody, maybe you, could know that feeling as the Powerball jackpot has climbed into rarified air. The estimated amount of the Saturday jackpot will be $510 million. If you choose the cash option you are looking at a payday of $324.2 million.
You have probably guessed by now that no one matched all five numbers and the Powerball in the Wednesday, August 16th drawing. Just because nobody won the big money didn't mean there weren't winners. A ticket in Texas is worth $2 million and there are tickets in California and Florida worth one million dollars.
There are nine different ways to win with Powerball so double check your tickets. Here are last night's numbers.
The next drawing is set for 9:59 Saturday night. Ticket sales must cease at least one hour before the drawing. If you choose to play Powerball we encourage you to play responsibly.