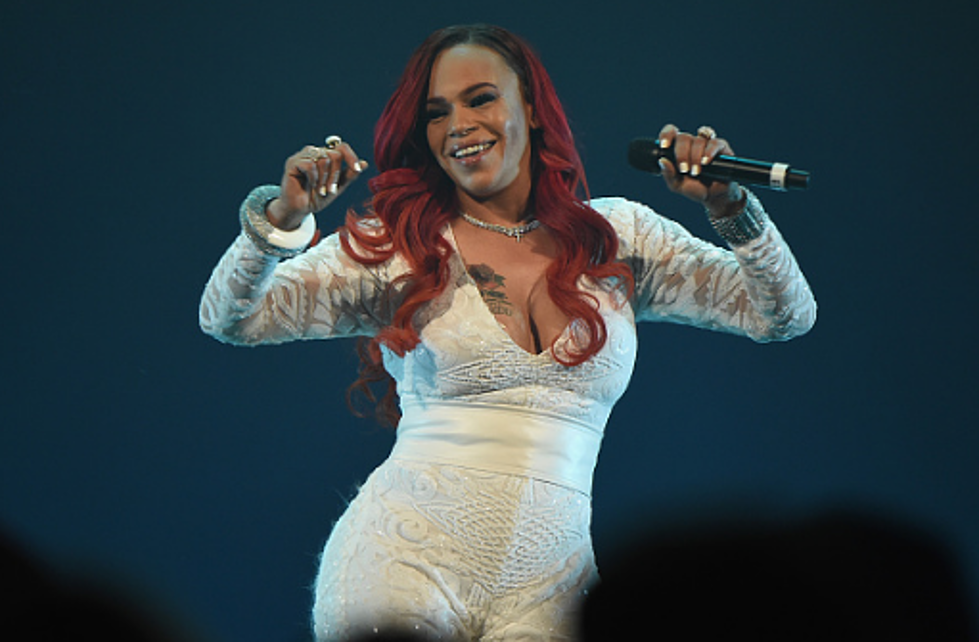 Promoter Sues To Stop Faith Evans From Performing On Bad Boy Reunion Tour – Tha Wire
Faith Evans- Kevin Mazur via Getty Images
Today in Tha Wire R&B songstress, Faith Evans, is 1 of 10 artists scheduled to perform on the 25-city Bad Boy Family Reunion Tour.  The tour jumps-off in Columbus, Ohio on August 25 and it's certainly a show that's on my bucket list to see.  As you know Faith Evans is one Bad Boys biggest artists.  Her debut album, Faith, dropped in 1995 and went platinum.  Since then the singer/songwriter/producer/author/actor, has reinvented herself in more ways than one and released 7 studio albums.  Matter of fact, next year she's scheduled to drop the highly anticipated duet album featuring her late husband Notorious B.I.G., The King & I.
Unfortunately not everybody's happy about her upcoming Bad Boy performances especially, Jeremy Hill, a promoter in Atlanta.  Here's why...The Bad Boy Family Reunion Tour will blow through the ATL September 8 and he doesn't want Faith doing the show, because he booked her to perform at the Wolf Creek Amphitheater in Atlanta on September 10, 2016.  Even though there's no conflict with the two dates, there's an issue with the contract the singer signed with Hill.
First of all Jeremy Hill is behind the Affordable Old School Concert Series, starring Bobby Brown, Avant and others, including the "First Lady of Bad Boy."  According to reports Hill has a Non-Compete clause on all the performers, which states none of them can perform anywhere within a 100 mile radius or six months leading up to Hill's September 10 show.  That's a major problem for Faith Evans, who more than likely also under contract with Diddy for the reunion tour as well!  Speaking of which, she evidently hasn't jumped ship from the Bad Boy Atlanta line-up yet.
Now Hill is calling her bluff, filing suit to try and stop her from doing the show.  TMZ reports Hill is suing the songstress for the return of a $17, 500 retainer, plus an additional 100K for breach of contract.  We'll see how that goes.
http://www.bet.com/video/celebrity/2016/bet-breaks-tamar-braxton-s-assistant-slams-the-real.html
As far as Mrs. Braxton she's moving on to bigger and better things, since being blindsided with walking papers earlier this year.  When one door closes another opens and thanks to Steve Harvey she'll soon be premiering her own talk show.  Be on the lookout!