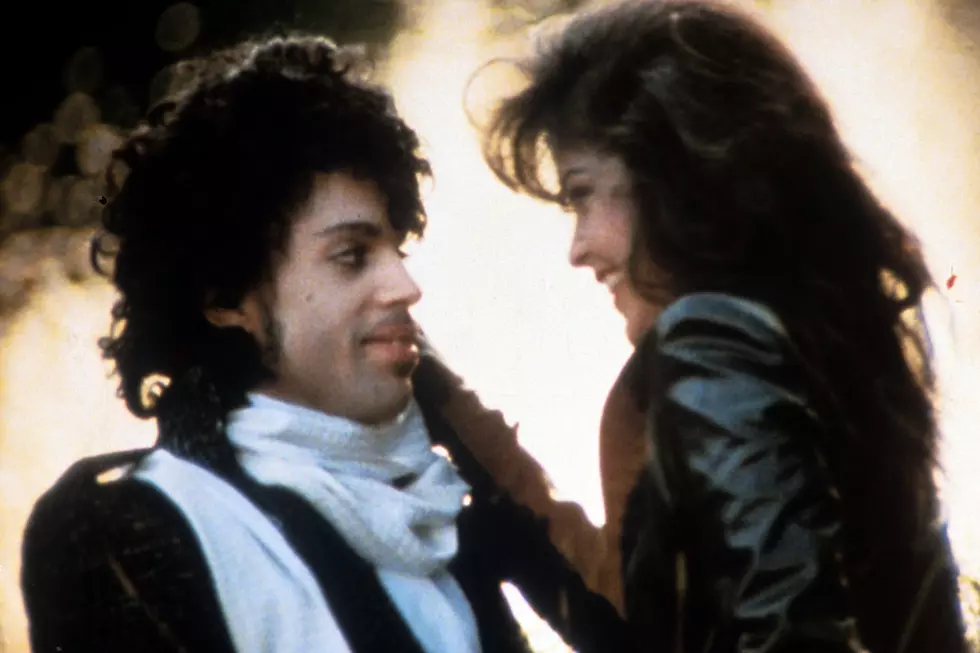 'Purple Rain' Will Be Reissued This Summer With Unreleased Prince Songs [LISTEN]
Warner Bros, Getty Images
One of the greatest soundtracks of all-time, and one of Prince's most revered works, Purple Rain will be reissued this summer with unreleased songs.
The announcement came from NPG Records and Warner Bros. Records on Friday (April 28) that two remastered versions of the 1984 album will be released June 23. But no worries about the landmark record being ruined with the rework, the label says Prince himself oversaw the remastering back in 2015.
The reissue comes in two packages—deluxe and expanded deluxe. Both of the packages feature a remastered version of the album but a second disc features 11 songs "from the vault and previously unreleased." A press release says six of those songs "have never been released or distributed in the collector or bootleg community." Among the tracks included is a solo version of "Possessed" and a studio version of "Electric Intercourse." Additionally, the expanded version will include a third disc of single edits and B-sides and a DVD of a 1985 performance by Prince and the Revolution in Syracuse, New York.
The remastered work will be available on June 23. You can pre-order the releases here.
Listen to "Electric Intercourse" via Spotify below.
Worst to Best: Every Prince Album Ranked