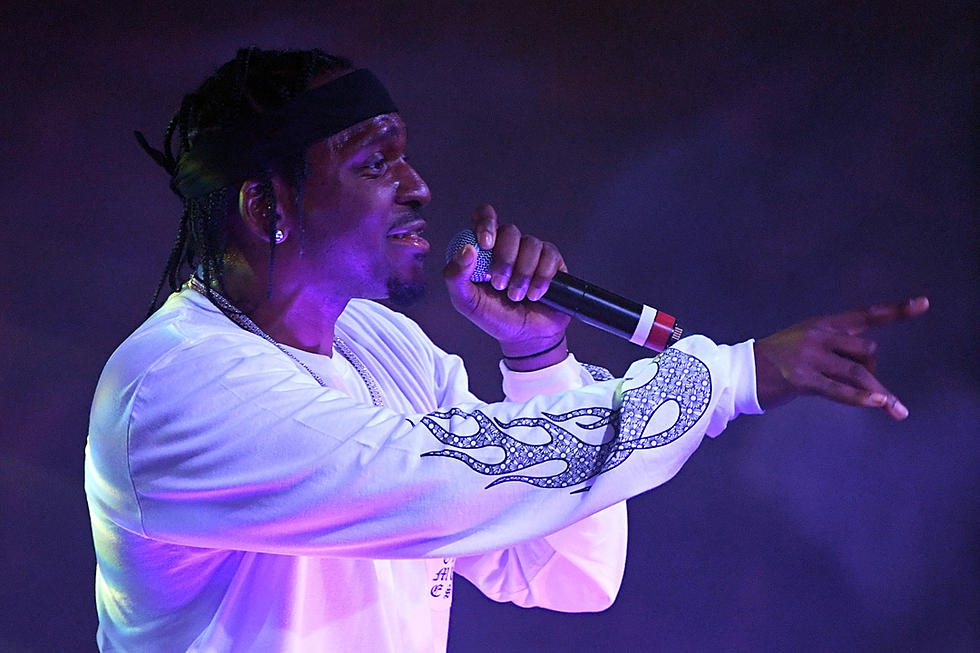 Pusha-T Signs Multi-Million-Dollar Deal With Adidas
Ethan Miller, Getty Images
Pusha-T levels up once again. On Friday (Feb. 8), the folks at TMZ reported that the G.O.O.D. Music president had signed a new deal with Adidas—and it's reportedly worth millions of dollars.
According to the site, Pusha, who had already been with the shoe and sportswear brand since 2012, will play a big part in the developing of shoes for the company's EQT series. Should be dope.
Commenting on the announcement himself, Pusha quote-tweeted a TMZ tweet with the article. "My cup runneth over," he said. Clearly, he's right.
This news arrives a couple months after Pusha sat down and talked to XXL about his musical plans for the immediate future. While he's definitely getting his entrepreneurship on, it's clear that he's very much focused on the music—and his new album might already be done.
"New music," Pusha responded when XXL asked him about what he had going on at the time. "I'll be done totally touring [in] December. I'm not doing nothing for real until I come away with a good 10 to 15 joints. That's gonna happen all through January, hopefully it don't go through February. This home-in time gonna be great. That's what this uninterrupted block is for. My new project gonna be fire."
Check out Pusha-T's tweet about his new deal for yourself below.
Here's the Ultimate Guide to Rappers With Acronyms in Their Name