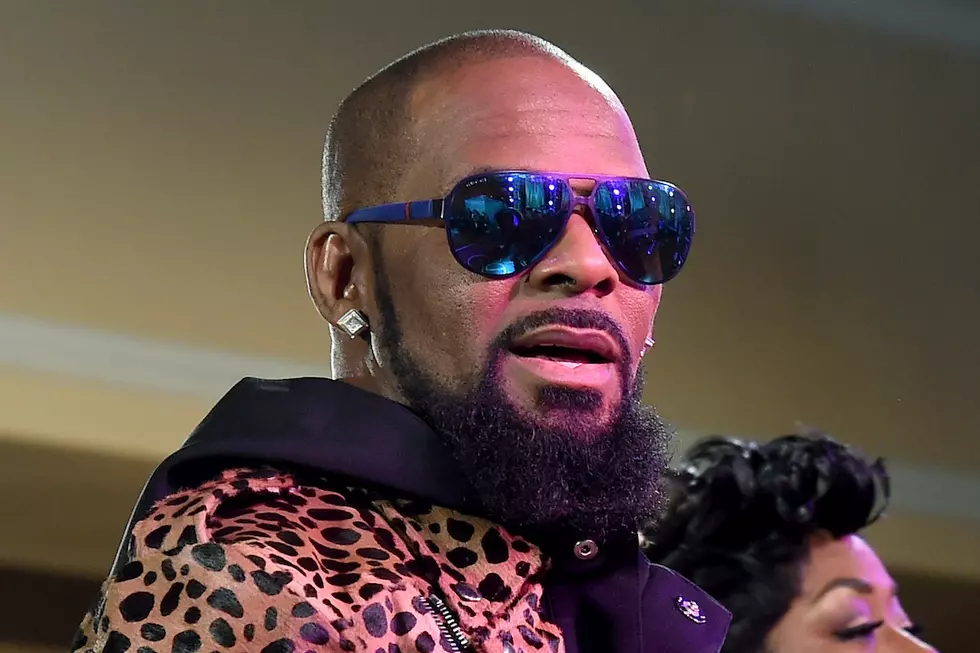 R. Kelly Would Be in Jail If the Women Were White, Says Alleged Victim's Dad
Ethan Miller, Getty Images
The dad of one of R. Kelly's alleged victims is upset, and says that if the singer's alleged victims were white, he'd already be in jail.
Angelo Clary, the father of Azriel Clary, one of the women who has been living with R. Kelly as part of his alleged sex cult, told TMZ that he's sure if R. Kelly's women were white, he'd be facing charges like Bill Cosby and Harvey Weinstein.
Clary says his daughter ws 17 when she met R. Kelly to discuss her music career. Clary says the singer slipped his daughter his number without him knowing it, and not long after that, his daughter moved in with R. Kelly.  Clarly hasn't seen his daughter since and hasn't spoken with her in eight months.
It's a very similar story to the one Joycelyn Savage's family told of her relationship to R. Kelly, and the singer's alleged moves to cut her off from family completely.
The event, organized by Black Women's Blueprint, was part of the #MuteRKelly movement, which aims to support the women who have allegedly been abused by the singer, and encourage people to essentially the boycott his appearances and disengage from supporting his music.
"Anti-rape organizations, individual advocates and Black people concerned for victims and survivors must rally not just on Saturday, but everyday to ensure the safety and protection of Black girls in particular," the group said in a statement to Blavity.
10 ALBUMS THAT DESERVED GRAMMY AWARDS FOR BEST RAP ALBUM