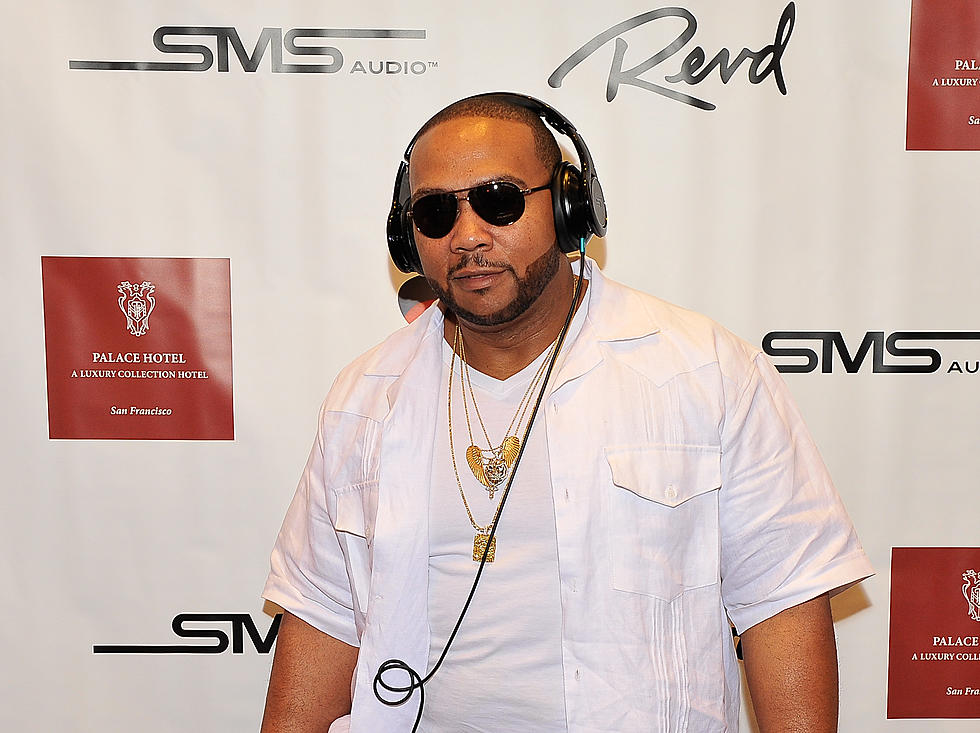 Buyer Refuses To Leave Timberlands Miami Mansion – Tha Wire
(Photo by Steve Jennings/Getty Images for Revd)
Today in Tha Wire according to AllHipHop super producer Timbaland has a real life squatter taking up residency in his Miami mansion. He's reportedly tried to get the man removed, but the guy identified as William Zamora, has refused to leave. Now the music legend, whose real name is Timothy Zachery Mosley, is taking the legal route in hopes of having the man evicted. That's just half...
Tim bought the 10,689 sq. ft. crib in 2004 for $3.5 million, which includes 7-beds, 8-baths, a theatre, room-to-room aquarium, tropical pool and a shared tennis court among other amenities. The massive property went up for sale shortly after he, and his ex Monique divorced in 2015. Off top the Miami pad, has two liens on it. One is by the IRS. The other is a charging lien filed by the super producer's legal team. TheDailyMail reports Timbaland didn't pay his own legal team for handling his divorce. So the attorney's at Carlton Fields Law Firm, filed suit against Tim and hit him with a $500K charging lien for unpaid invoices. If that's not enough, the IRS already had a lien on the  the music producers legal team hit him with a charging lien.
This is where Zamora comes into the picture. TheBlast reports he tried to purchase the mansion, went it went on the market. The two settled on $3 million, and Zamora agreed to pay $30,000 a month until the deal closed. However, that didn't happen, the sale fell through all together. Zamora claims his the deal fell apart, because of the liens on the property. He alleges that since he's occupied the mansion he spent $300K on renovations, so he's not going anywhere.
We'll see how that goes. Timbaland want's Zamora out of his house asap, because he listed his Miami crib again. This time for $4.99. Is he taking advantage of the Zamora's upgrades? The so-called squatter seems to think so, and has already filed a counter suit to try and keep the house. Zamora also asked the court to make the superstar producer/rapper pay all his legal fees. What a mess! So far Timbaland and his camp are staying quiet.