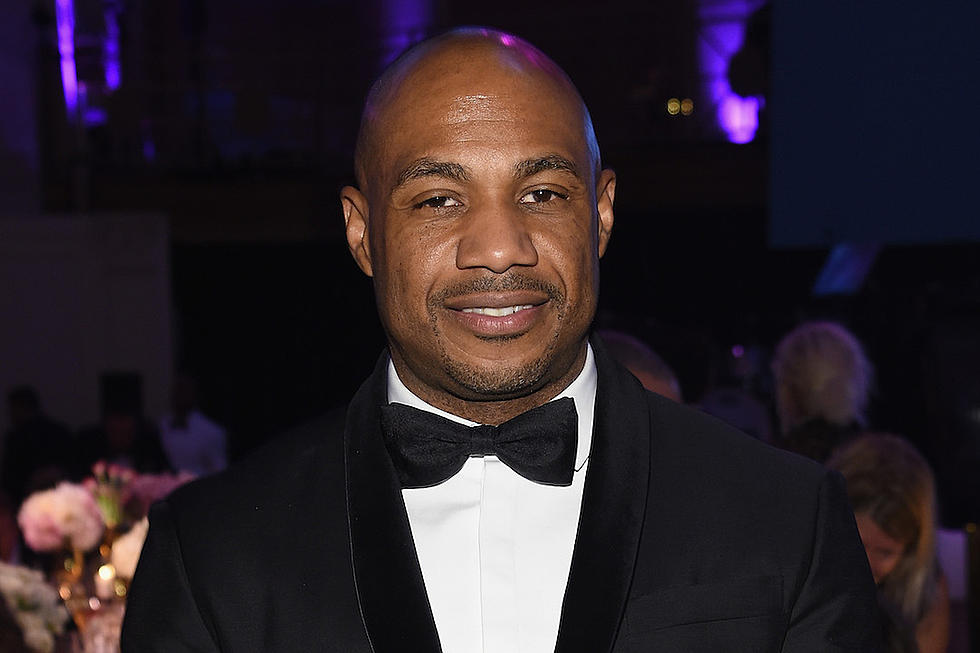 Roc-A-Fella Records Co-Founder Kareem "Biggs" Burke Plans Roc Biopic
Frederick M. Brown, Getty Images
Speaking on his career, his time in prison and more, Biggs offered some insight into his life before the topic of a potential Roc biopic surfaced in the conversation. After being asked if he'd ever considered making a Roc biopic in the vein of a Straight Outta Compton, Biggs confirmed that he had in fact been plotting to do so.
"Yeah, I'm working on it now," Biggs told the outlet. "It'll probably be separate stories of Jay, Damon [Dash] and myself. Showing us as kids to understand what we've went through -- the pain and hardships. The extenuating circumstances such as me living in a shelter, some people don't really know that. Being evicted, living in a shelter, and staying in people's houses and floors for two years. Jay losing his father at four years old when his father left him. Dame losing his mom at 14 years old and having to put himself through private school. So, there were a lot of hardships and things we went through that actually gave us strength."
For those that didn't know, Burke founded Roc-A-Fella Records with Jay-Z and Damon "Dame" Dash over two decades ago. During their run, the label would become one of the very biggest the rap game had to offer.
Burke's revelation arrives just about a week after he officially announced his return to the music industry by launching the Circle of Success Management Company. Between that and his apparent plans to make a movie based on the rise of the Roc, it looks like he's about to be a busy dude. Salute.
See Photos of Jay-Z's Different Looks Over the Years