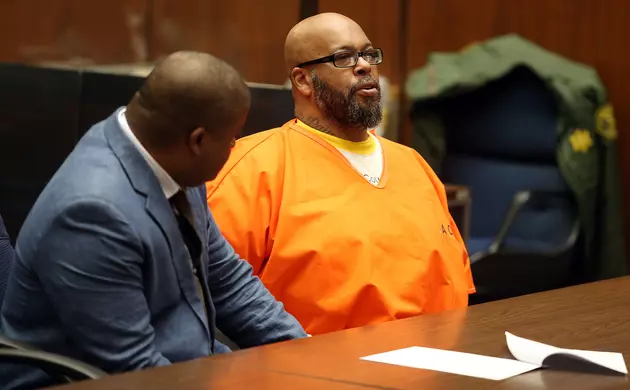 Suge Knight Indicted for Threatening Director F. Gary Gray, Pleads Not Guilty
Frederick M. Brown / Getty Images
More legal issues for Marion "Suge" Knight. This week he was indicted on charges he made threats via text message to Straight Outta Compton director F. Gary Gray.
On Thursday, August 3, Knight plead not guilty to the indictment where according to AllHipHop, Gray claimed he "was reasonably in sustained fear for his safety and the safety of his immediate family."
The former famed music mogul will return to court on August 10.
Knight is still due in court on January 8, 2018, for the death of Terry Carter in an alleged hit-and-run accident on the set of the 2015 biopic. Knight was given a "must-go date" and can no longer put off the trial.