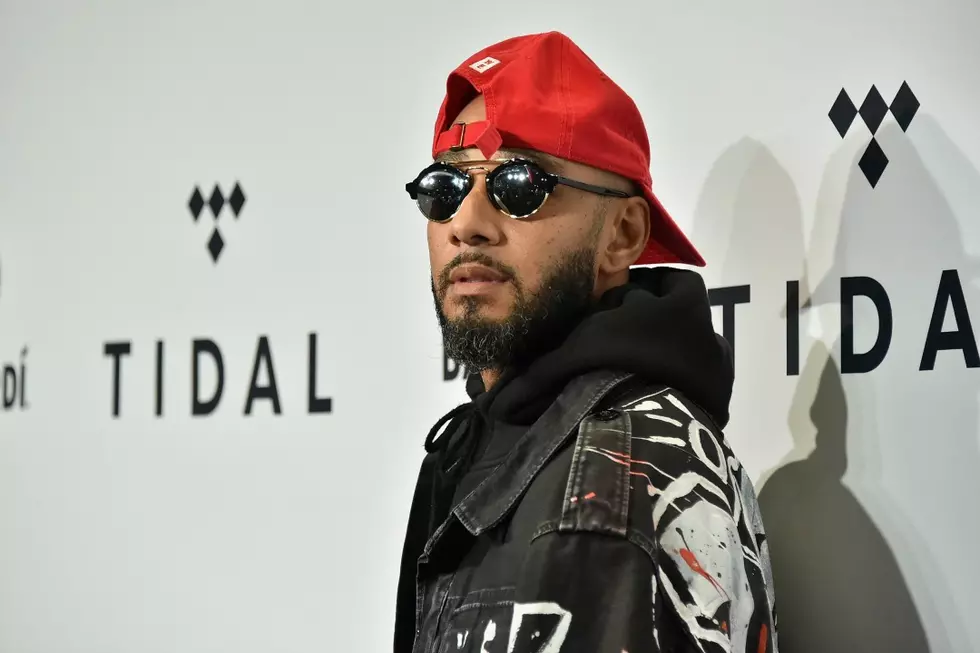 Swizz Beatz Shares His Experience Getting a Colonoscopy
Mike Coppola, Getty Images
Last June, famed Ruff Ryders producer/A&R Jay 'Icepick' Jackson passed away after a bout with cancer. Now, some seven months after his untimely death, Swizz Beatz has fulfilled a promise he made to his late friend by getting a colonoscopy. He used his Instagram account to share his experience earlier this week.
"Your health is your wealth 🙏🏽  I wanted to start off 2018 by keeping the promise I made to my brother the late great Jay Icepick Jackson," Swizzy began in the caption of an Instagram post that includes pictures of Icepick, himself on a hospital bed and a video of him giving a speech commemorating the life of his friend.
"Before he passed, he urged that we all spread the word about how important our health is," the Harvard Business School graduate continued. As men we always think we're invincible! If that was the case, a great man and many other great men would still be on this earth. Today I did a Colonoscopy, which many men refuse to do until it's too late. It only took 2 days for the entire process and thank God I'm okay. I wasn't going to share this but I promised my brother I would spread the word to prevent others from going through what he did🙏🏽 Blessings to all. Your health is your wealth... F@ck Cancer .... #jayicepickjackson 🙏🏽 #icepicjayforever."
A colonoscopy is a procedure designed to inspect the health of a person's colon, and, it's exactly the sort of process that can lead to the early identification of an illness like colon cancer.
Speaking on the importance of health, Swizz explained that people have to get past themselves in order to do what's best for their body. "You know, we have too much ego in play, Swizz says. "We have too much pride in play. We think that we're tough, you know? We can't beat certain things. We can't beat our health if we don't have a handle on it."
Swizz Beatz goes on to say that he's been living a vegan lifestyle for almost two months, and that Icepick was the one that got his circle up on living a healthier lifestyle before his untimely death.
Check out Swizz Beatz's Instagram post about his experience getting a colonoscopy below.
See New Music Releases for January 2018