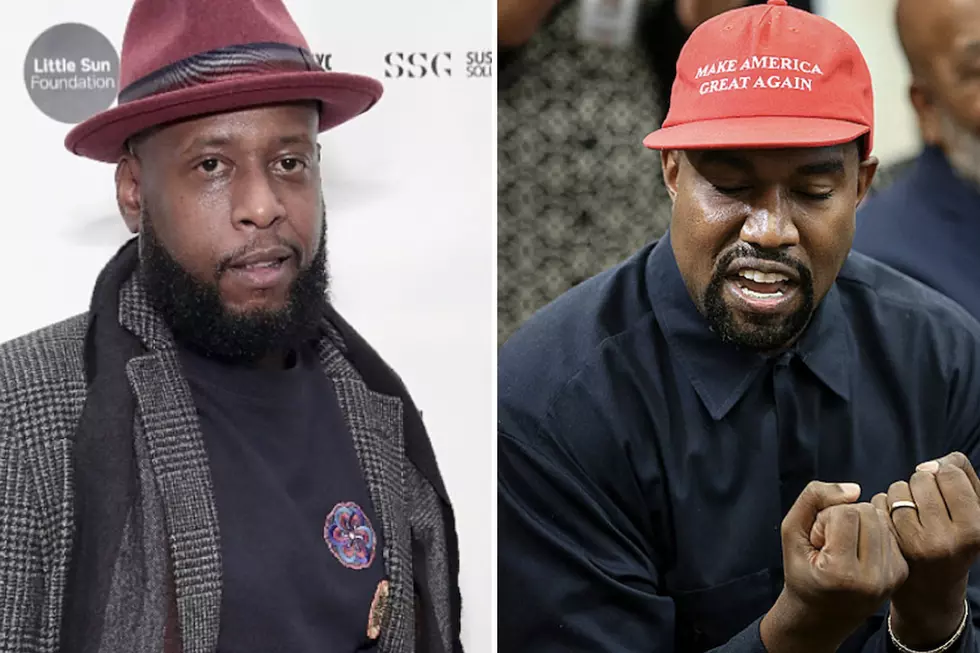 Talib Kweli Believes Kanye West's Pro-Trump Tweets Are Dangerous
Cindy Ord / Oliver Contreras, Getty Images (2)
On Wednesday (Jan. 2), Kweli went on his Instagram account to reveal a screenshot of a Twitter comment made by a fan of alt-right firebrand Alex Jones. The person called Kweli a "race baiter" and urged Twitter to have his account deactivated for hate speech. "Please @TwitterSupport act upon this hateful race baiting plantation mindset individual."
In the caption, Kweli wrote, "THIS is why what @kanyewest is doing on @twitter is so dangerous. He's putting targets on our backs."
The Brooklyn rhymer may be suggesting that Kanye's Trump support on Twitter has emboldened conservatives and right-wingers to go after him and others who are fighting back against what they feel is White supremacy and an unjust system.
"This is why what Kanye is doing is dangerous. He is putting us directly in the scope of vile racists...who say that black ppl who don't support Trump are slaves on a plantation," he stated.
In an Instagram video, The Beautiful Struggle MC revealed that he still has the songs that they already recorded and that it's time for the two of them to revisit the project because the lyrics are timely.
In the meantime, read Talib Kweli's message to his followers regarding Kanye West's pro-Trump tweets below.
See Rappers With Acronyms in Their Name