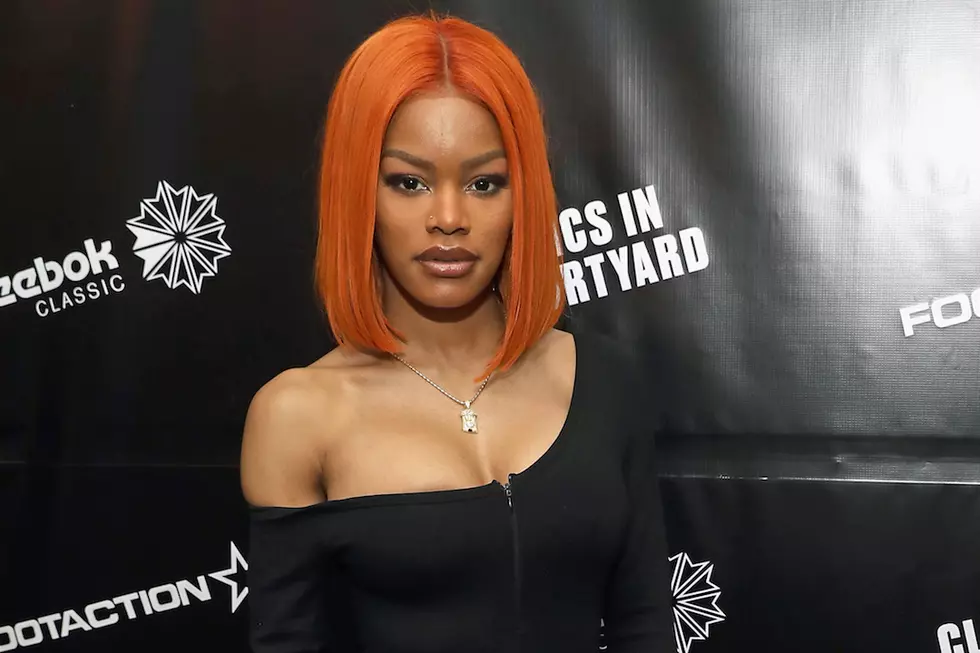 Teyana Taylor Has Major Fallout With Jeremih & Tamia Goes On Tour – Tha Wire
Josh Brasted, Getty Images
Today in Tha Wire TMZ reports Teyana Taylor, took a major fall during a recent performance at New York's Playstation Theater on Aug. 13. The songstress teamed up, with fellow R&B star Jeremih for the 'Later That Night' Tour, which jump-off August 3, 2018. The tour was named after the Chi-Town singers new album, Late Nights. The duo was set to blow through, 21-cities until closing out the road trip on September 8, 2018. Musically Taylor is on fire . Her new single, Gonna Love Me, is crazy dope and getting major radio love. The single is the lead-off track from her 2nd studio album, K.T.S.E. (Keep The Same Energy,) which debuted at #17.
Recently the talented singer/dancer feel off stage, in mid-performance, after losing her footing. She literally slipped off the stage at the Playstation Theater, when she got to close to the edge. She fell pretty hard, but she never stopped singing. Seconds after hitting the ground, she jumped up like nothing happened and proceeded to slay her performance.
The good news, the 27-year reality star wasn't seriously hurt. The bad news, the August 13th show was her last with the tour. So what happened? According to TMZ Jeremih's camp accused the singer of trying to hijack the tour. Taylor sent out a tweet telling fans the tour was going to be rebranded, to the KTSE on Aisle VII tour. This came on the heels of Taylor blasting Jeremih, saying she was "extremely mistreated on the tour." She said, "I will NO longer continue to stay on the #LaterThatNightTour because if I do ima end up knocking this n**** out. I'm sorry to all who has already purchased tickets to see me. I will make sure everyone gets refunded."
Complex News reports she released the post below, to further explain her position on the matter.
We look for more details on any tour news from the singer in the coming days. Meanwhile, Mrs. Grant Hill is also back on the music scene. She too, has a new single, a new album, and gearing up for a massive tour.
Tamia is killing the game with her new single, Leave It Smokin. It's the lead-off single from her LP, Passion Like Fire. A seasoned vet, the songstress is only getting better with time, and looks to celebrate her seventh straight album by going on tour.
Don't miss the Passion Like Fire Tour, when it heads out September 18, 2018. By the way, the R&B legend will be in our area Oct. 13 -- New Orleans, LA -- House of Blues New Orleans,  Oct. 14 -- Baton Rouge, LA -- Varsity Theatre, Oct. 16 -- Dallas, TX -- House of Blues Dallas, and Oct. 17 -- Houston, TX -- House of Blues Houston