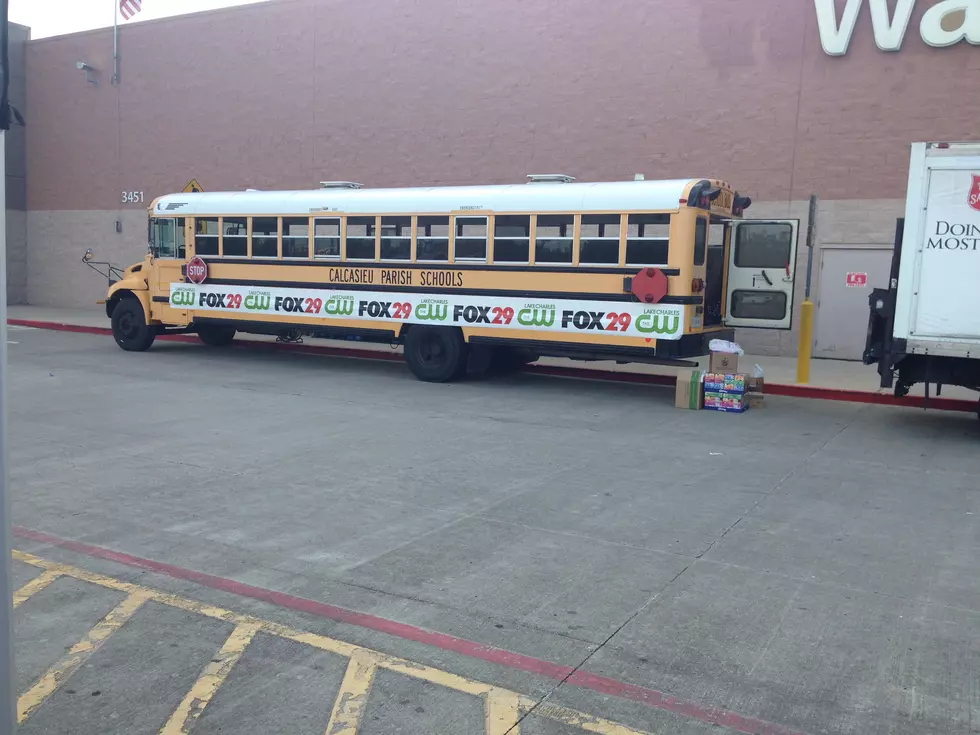 Thanks For Supporting The Annual Pack The Bus Event This Past Weekend [PHOTOS]
Erik Tee
Thank you to all who came through and showed major love for the Pack The Bus School Supply Drive that went on this past Saturday. We were able to get with our friends at Fox 29 and The Lake Charles CW for a great event.
There were plenty of folks who came through and really showed love like the 337 Mafia, D- Smooth and so many more. The event was all about getting school supplies gathered for our children here in Southwest Louisiana. The people came out by the loads and once again allowed us to be able to send some of the kids back in style.
We are looking forward to coming together again and making sure that we can make it even bigger and better then before. Again thanks to all of the great folks for taking the time ourt of your day to come by and drop off something regardless of the size. The kids appreciate you and of course we do as well.