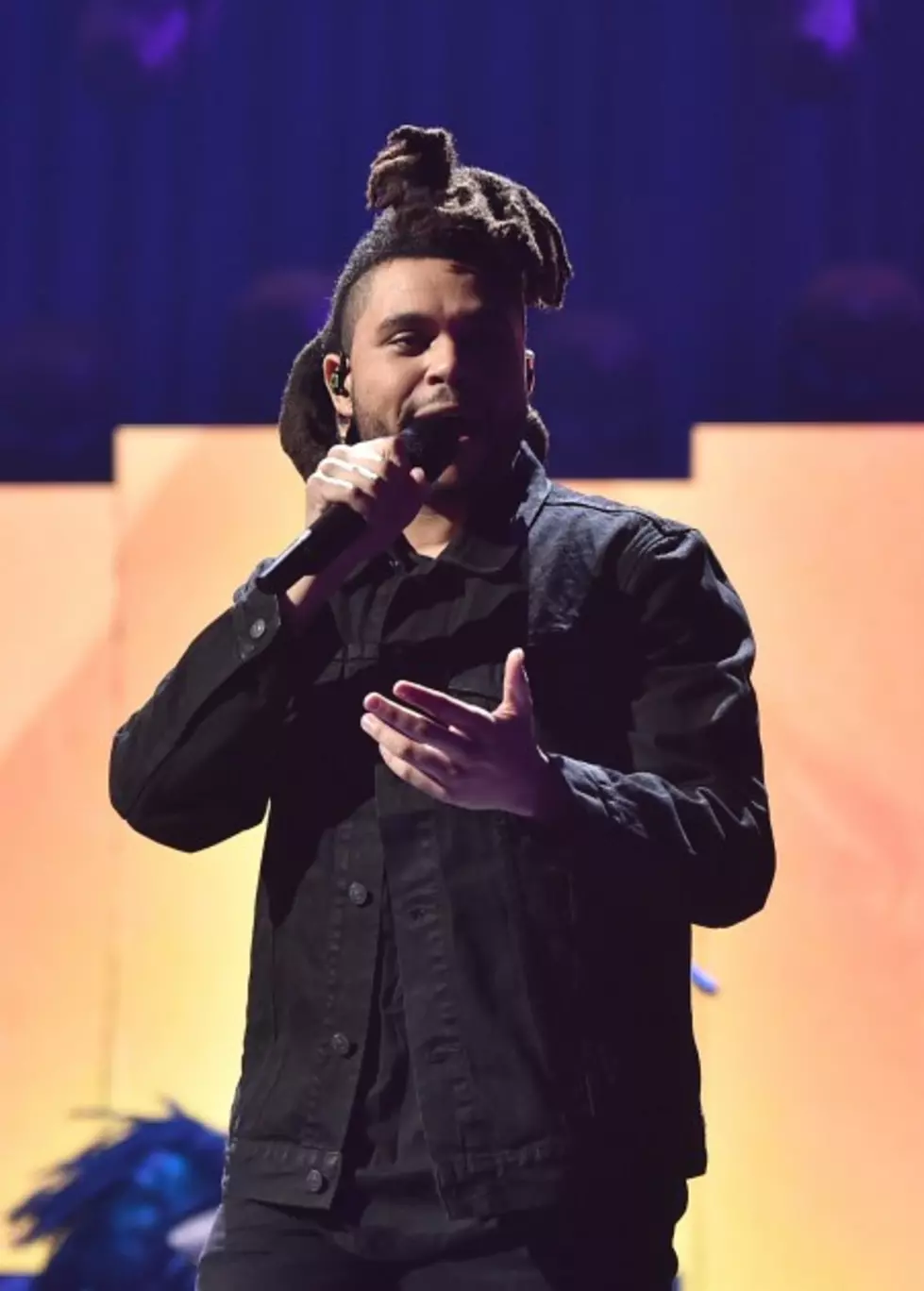 The Weeknd Just Made The Hills Better With Nicki Minaj Remix [NSFW , VIDEO]
Getty Images/Kevin Winter
Over a year ago there was this talk about this singer who was a friend of Drakes. The word was that he was going to be a force to be reckoned with. He dropped several mixtapes and a triple album. While he had a few singles, there was still nothing that took him to that number one place on the charts.
Fast forward to 2014 with one of the most anticipated movies "Fifty Shades Of Grey" and having one of the hottest songs on the soundtrack maintain the number one spot on the charts for week and now you're a household name. The Weeknd recently appeared on SNL over the weekend and I hate I missed it, because it was hosted by comedian Amy Schumer. The Weeknd performed his latest number one single "The Hills" and actually has two remixes out. One features Eminem and the other features the beautiful Nicki Minaj. Check out the two getting it in over the weekend.
The guy is really having a great career move right about now and I am sure that he is well on his way to becoming a staple in the career and kicking the door down for so many more. If you do not have his latest album "Beauty Behind The Madness" then you are missing out on a treat. It's perfect for a first date or a long term relationship.