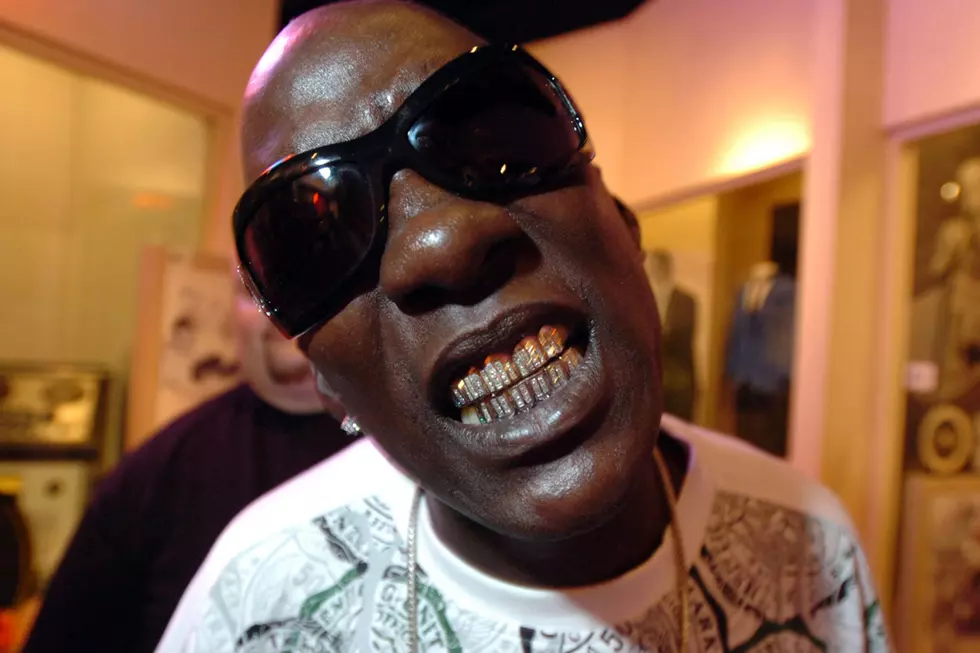 Three 6 Mafia's Crunchy Black Arrested for Drug Possession in Las Vegas
Mike Brown, Getty Images
Three 6 Mafia member Crunchy Black was arrested in Las Vegas on Tuesday morning (April 14) after he was caught with drugs.
TMZ reports that Black, also a member of Da Mafia 6ix, was stopped by local police during the wee hours of Tuesday morning after he walked into an intersection while the "Do Not Walk" sign was flashing. He was then caught with drugs, namely methamphetamines, in his possession.
"Oh damn. I was trying to buy that powder, not meth," Black allegedly told cops according to the Las Vegas police report.
Being taken in by authorities was definitely not something Crunchy Black wanted because he already has two warrants for his arrest. Minnesota police have put the rapper on the wanted list for allegedly beating his girlfriend in a hotel room.
Vegas cops have since booked Black for "possession and for providing a phony name." He is still in custody and no bail has been reported at this time.
Crunchy Black wants to move on with his life and address his charges in court, his rep told TMZ. We wish him luck.
10 Most Shocking Arrests in Hip-Hop