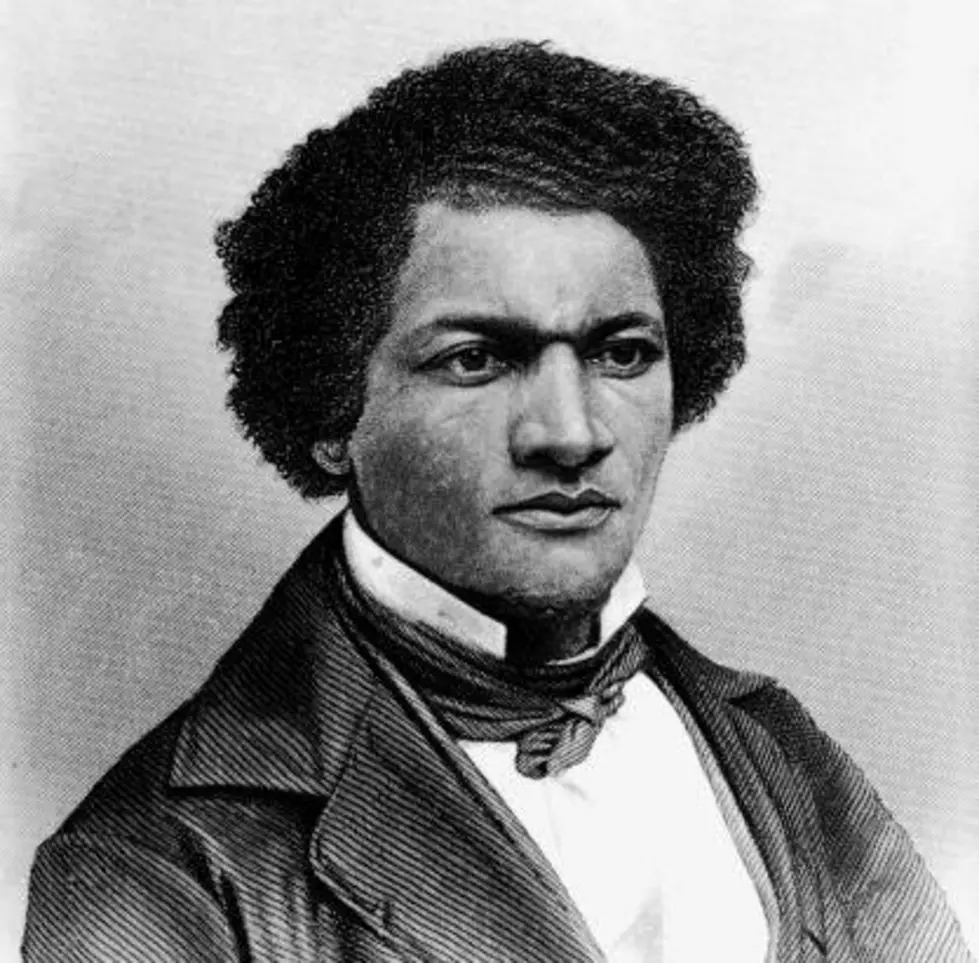 Today In Black History – Frederick Douglass Dies [VIDEO]
Frederick Douglas- Getty Images
107 Jamz celebrates Black History Month.  Get historical facts that happened on this day in black History.
1869 - Tennessee Governor W.C. Brownlow declares martial law on the Ku Klux Klan.
As governor, Brownlow adopted the stance of
Radical Republicans
 (politicians who strongly opposed slavery) and spent much of his term opposing the policies of his longtime political foe 
Andrew Johnson
.  He was responsible for Tennessee becoming the first former 
Confederate
 state to be readmitted to the Union after the war.  Brownlow's forward thinking also single handedly fueled the rise of the 
Ku Klux Klan
 in the late 1860s because he wanted to disenfranchise (take away the right to vote) ex-Confederates and enfranchise (give the right to vote to) former slaves.
On this day, during his final term Brownlow placed nine counties under 
martial law
, to suppress rising Klan violence.  He also dispatched five state guard companies to occupy the birthplace of the Klan 
Pulaski
, Tennessee.  After Brownlow left office, ironically General 
Nathan B. Forrest
 (first Klan Grand Dragon) ordered the Klan to destroy its costumes and cease all activities.
1895 - Frederick Douglas died.
1927- Legendary actor Sidney Poitier was born.
1929- Writer Wallace Thurman's play 'Harlem' opens in New York at the Apollo.
author and playwright, Wallace Thurman, is best known for his Harlem Renaissance novels:The Blacker the Berry A Novel of Negro Life (1929) which explored discrimination within the black community where lighter skin has historically been favored and Infants of the Spring (1932).  Some welcomed Thurman's bold insight, while others disliked him and viewed him as a racial traitor.  Because of this he never wrote about African-American subjects.
To mixed reviews, Thurman's play, Harlem, debuted on Broadway on this day in 1929. The same year his first novel The Blacker the Berry: A Novel of Negro Life (1929) was published.
John Hope was an important African American educator and civil right leader.  In 1906 he became the first black president of 
Morehouse College
 and thenTwenty-three years later, in 1929 become the first African American president of Atlanta University (later
Clark Atlanta University
).
Under his leadership, Atlanta University became the first college in the nation to focus exclusively on graduate education for African American students.  Hope was a firm believer of 
public education
, adequate housing, health care, job opportunities, and recreational facilities for African Americans.
http://youtu.be/qqHCpt5dCbo
1963- NBA great Charles Wade Barkley was born.
http://youtu.be/5fylXV8zk_U
1968 - State troopers tear gas students at Alcorn A&M College.