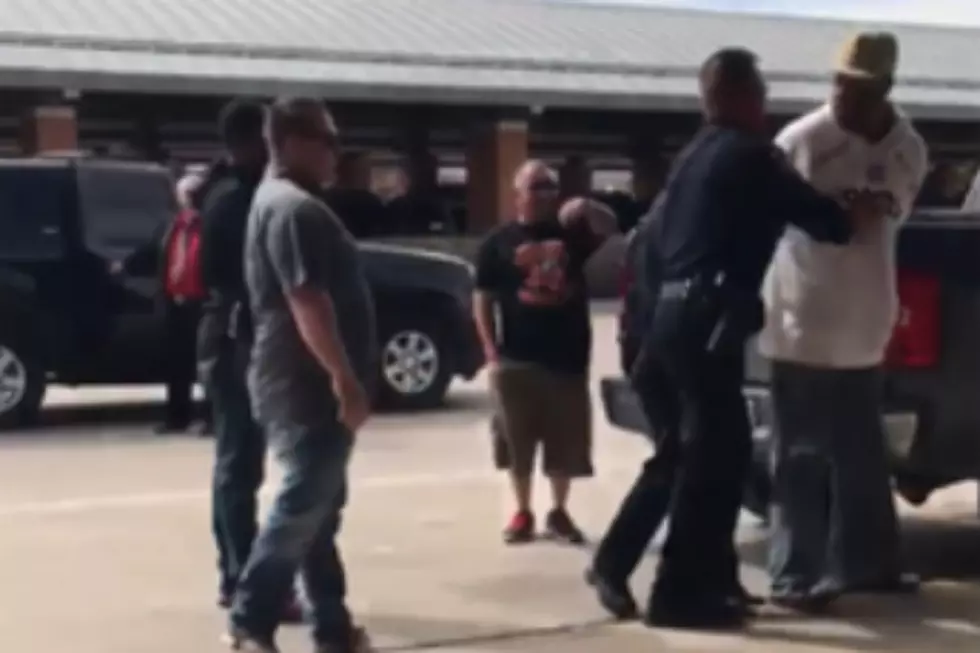 Tone Loc Detained After Altercation With Man Wearing Confederate Flag: Report
KMID/KPDJ
UPDATE:
Tone Loc was detained by police at a Midland, Texas airport last Saturday (March 23), after getting into an altercation with a person wearing a confederate flag hat and now the rapper is speaking up about it. On Friday (March 29), he talked with TMZ on what exactly happened that lead to the altercation.
Loc tells the site he became angered after seeing the person who turned out to be a teen wearing a confederate hat that had the word "Rebel" on it. The rapper says he spoke up after seeing the cap, telling the guy, "Your hat is wack," multiple times.
His statement is what caused the guy's mother to get involved. That's when things escalated and a shouting match ensued that carried on into the parking lot. "I don't care if people want to wear a confederate flag or whatever," he continues. "That child's mother or father needs to check him, because he may run into somebody who may not be into that stuff. Then he has to suffer the consequences or his parents have to suffer the consequences. Somebody may not be around next time to wipe his butt."
Hear Tone Loc's side of the story below.
ORIGINAL STORY:
Tone Loc was detained by police at the Midland Air and Space Port in Midland, Texas following an argument with another man.
The incident happened on Saturday (March 23), reports CBS7. It was initially not known what sparked the rapper's detainment but the issue behind what happened has come to light through follow-up reports. According to one witness, the situation started when Loc, born Anthony Smith, got into an argument with a man wearing a confederate flag hat.
Loc reportedly questioned, "How are you going to wear that in front of a Black man?"
Words were exchanged. That's when the person's mother reportedly told the rapper, "You can't talk to him like that. He's a minor."
Loc reportedly apologized but stayed true to his stance. Both parties exited the airport and continued to jaw at each other. While outside, Loc and the woman's husband began to get into it. Police then ran over to quell the situation. Some of the exchange was captured on video. In the clip, the rapper, who celebrated his 53rd birthday earlier this month, is seen cursing at the man. Police run up and separate the two and appear to put the "Wild Thing" rapper in handcuffs.
Loc did not end up getting arrested. No charges were filed on either party. Check out video of Tone Loc being detained by police at the Midland Air and Space Port below.
See Photos of Rappers' Fashion Choices in 1997