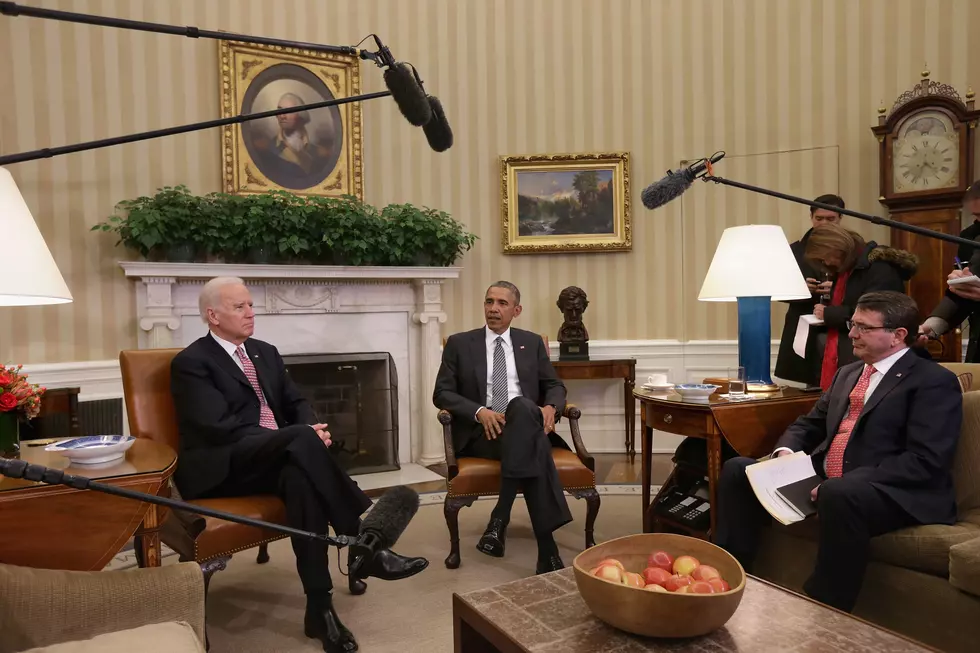 TV News Anchor Is Caught Off Guard By A Truly Insulting Intro [VIDEO]
Getty Images/Chip Somodevilla
This young lady was about to bring the latest news and this guy really made her speechless with the way he introduced her. I don't know if they were playing or not, but from the looks of the clip, she was not prepared for the moment at hand.
This could possibly be something that they do on a regular basis, but she does not seem like the girl that you would want to play with. I wish the camera would flash back to the guy who introduced her. It was actually a pretty classless move and the fact that the news is live and there were possibly alot of folks watching it, this is something she may have to live with for a minute. I guess I am equally wrong for showing the video, but hey you got to see this for yourself.
Lets just hope that the camera man will be on standby when she does get her payback, because I am sure that it will not be what he expects. Although the video was wrong, I have to admit that I laughed several times as I had to play it over and over to really make myself believe that the guy had done that. That's why I always tell people, it's not what you see in front of the cameras. alot of time. It's the behind the scene where the laughs really come into play.