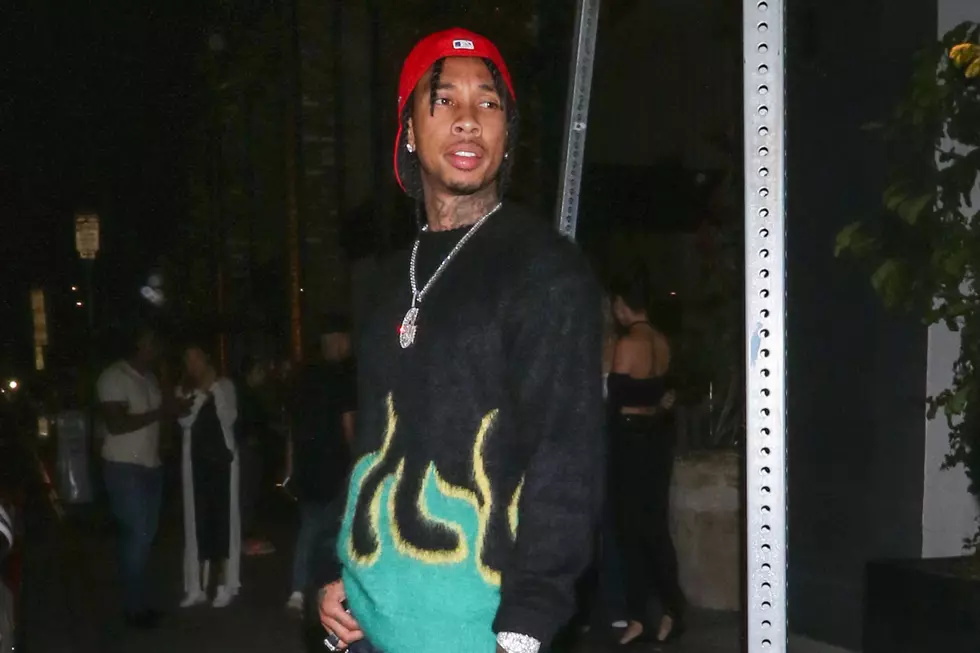 Tyga Hit With $128,000 Lawsuit for Missed Car Payments: Report
Gotpap/Bauer-Griffin, Getty Images
According to a report TMZ published yesterday (Feb. 27), Midway Rent-A-Car is suing Tyga for $127,789.73 for missing car payments on whips he leased back in 2016. The fee is for unpaid payments and legal expenses.
Though the vehicles, a 2012 Ferrari 458 Spider and a 2012 Rolls-Royce Ghost, have since been repossessed, Midway Rent-A-Car says in their lawsuit that Tyga stopped making payments before the leases ended. According to court documents obtained by the celebrity news site, T-Raww owes around $44k for the Ferrari and a little over $84,000 on the Rolls. The company claims that they've tried multiple times to collect on their own, but since Tyga wasn't playing ball, they've decided to take the legal route.
This is not the same repossessed car reportedly related to why Tyga was thrown out of Floyd Mayweather's birthday party over the weekend. As previously reported, the rapper showed up to show Money May some love, but when he ran into the men he'd leased a now-repossessed Maybach from, he angrily confronted them and ended up being removed from the event. According to reports, Tyga felt that they'd "unlawfully taken" the whip from him, but he says that all parties have since made up.
See Photos of Tyga's Different Looks Over the Years