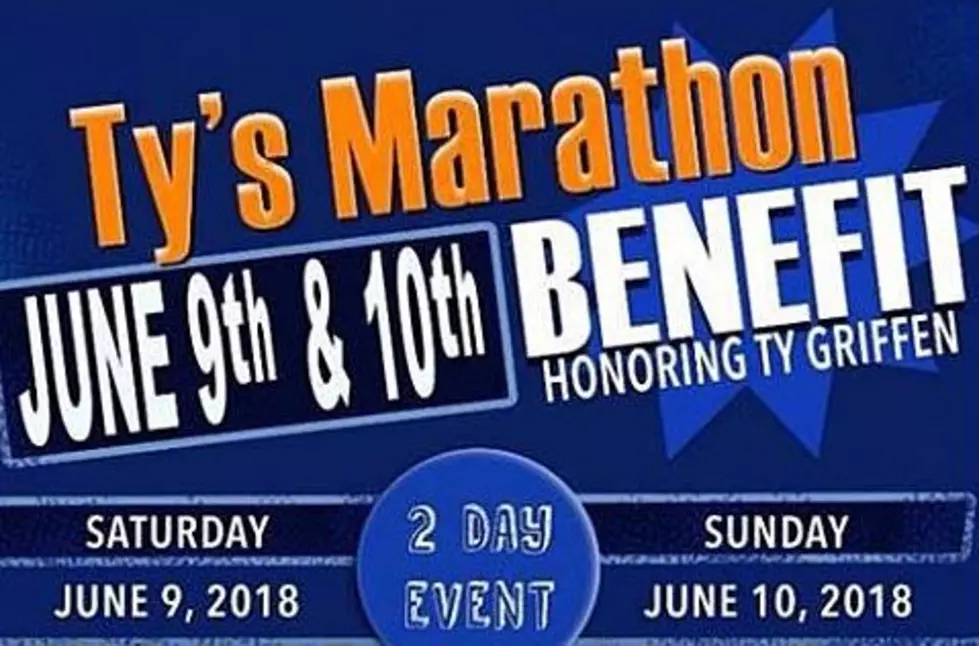 Ty's Marathon Benefit Weekend Event, June 9 & 10 2018
Ty's Marathon Benefit
Ty Griffen is a local young man, who suffered a bad head injury a year ago during a fishing event. He was given a 1/2% chance to live at the time of his accident, and he has beat the odds! His friends and family say he's a walking miracle! However insurance doesn't pay for everything, and Ty still has a ways to go as far as making a full recovery is concerned. That is why his family is throwing him a two-day marathon benefit. Proceeds will go towards funding the vital medical care, therapy, equipment and procedures Ty needs to get back on his feet.
His injures were extensive, and unfortunately he has reached the limit of medical care his insurance will cover. So please help by participating in Cookie Bake-Off, Rib Cook-Off, this weekend's events. Sunday June 10 there will also be a silent auction featuring -hunting and fishing trips in Louisiana and Texas, beautiful handmade dinning room & coffee tables, baseball memorabilia and much more.
This is a family event, filled with live bands, comedy, food and much more. So let's come together SWLA, and help one of our own! Saturday June 8th, also makes a year since Ty's marathon began, he's come so far! God has truly blessed Ty in this journey and he's not done yet!