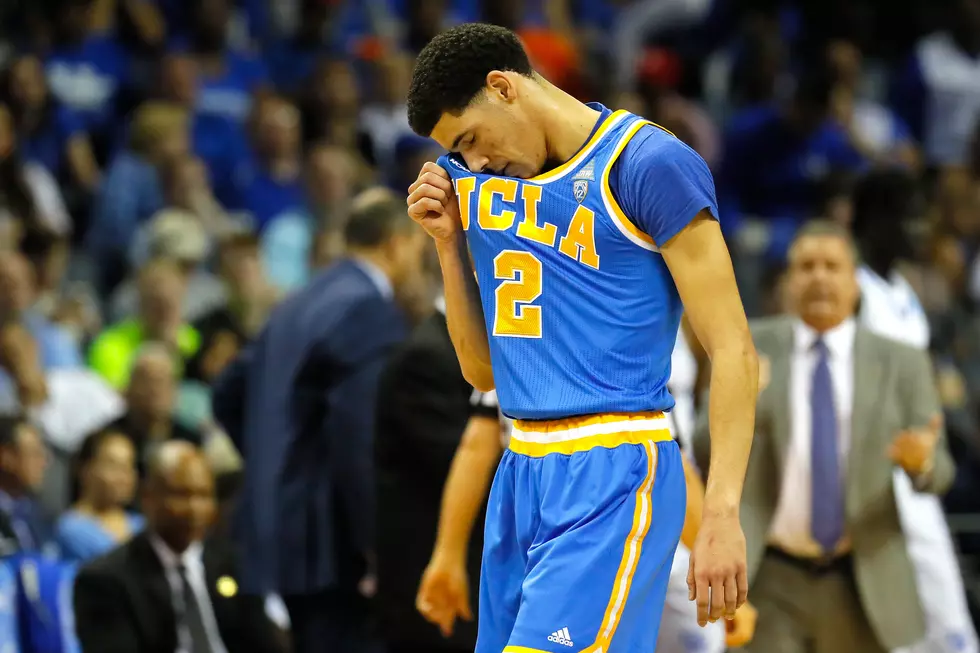 UCLA Basketball Trio Released From China – Tha Wire
Getty Images
Jalen Hill
are all breathing a sigh of relief right now. The three college athletes were released today, and headed back to L.A. 12-Pac
However the legal situation they put themselves in, is far from over. It's not clear yet, what their status on the team is, or if they will face suspension. The college basketball players were in China, to play in the season opener between
Georgia Tech
in Shanghai. The team was staying at a Hyatt Regency Hotel in Hangzhou, which by the way was in close proximity to the mall where the alleged crimes went down. 
According to Sports Illustrated Ball, and fellow teammates never got a chance to play in the big game. They wound up being arrested by Chinese authorities, after surveillance cameras allegedly caught them shoplifting from three stores inside the shopping center. The trio reportedly took items from high-end stores including Louis Vuitton, Gucci, Yves Saint Laurent and Salvatore Ferragamo. The Bruins trio were arrested and allowed to post bail, but forbidden to leave the country. Instead they were forced to stay at their hotel, along with a UCLA team representative while the Chinese finished with their investigation. In spite of what was going on with their team mates, UCLA took a win against Georgia. When the team boarded planes headed back for the U.S. Ball and his freshman team mates were left behind.
According to HotNewHipHop the Bruins rank 21st in the country, but if they loose Ball, Riley and Hill it's gonna hurt their game. Ball is well known for his name and game. Riley and Hill were among recruits,  the top 100 . Their status with the team, and whether or not they'll face suspension, remains unclear. LiAngelo is the most well known player of the three, but Hill and Riley are both ranked among the top five nationally. Now they are looking at possible jail time, if the Chinese find them guilty of shoplifting.  
So what does dad have to say about the situation? Ironically LaVar Ball, always has more than enough to say about everything. However on this particular situation, he didn't have much to say at all. Per ESPN's Arash markazi, Mr. Ball released brief statements on the matter:
It's a mess, that's for sure. As more details become available, I will keep everyone informed. Meanwhile for the best in entertainment news listen to Tha Wire every weekday on the People's Station 107 Jamz.