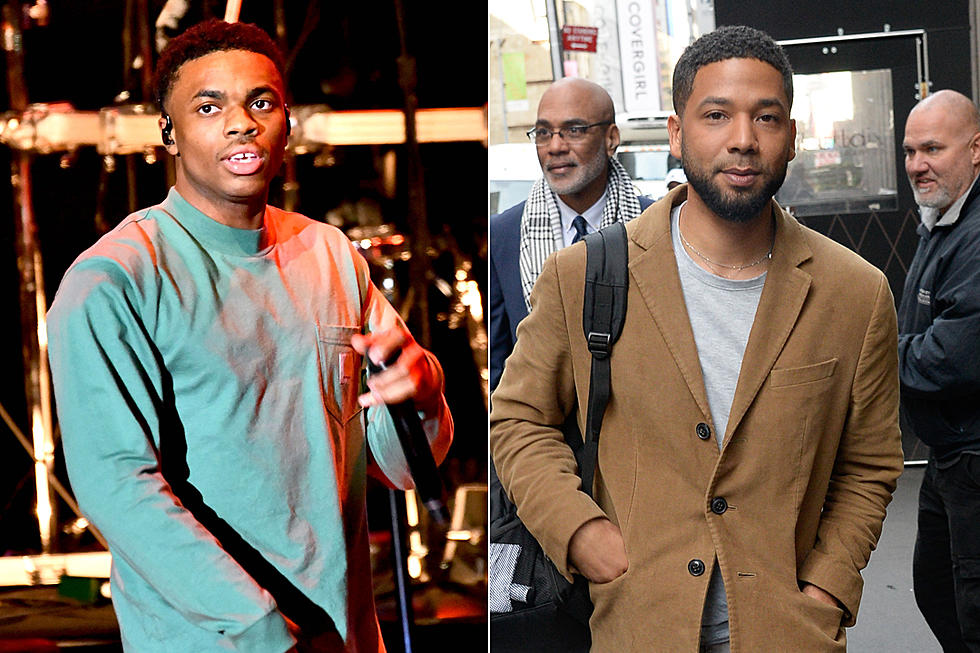 Vince Staples Defends Jussie Smollett, Hopes Singer Doesn't "Get Time"
Scott Dudelson / Raymond Hall, Getty Images (2)
"Ah, man, free the Juice Man," Staples said about Smollett, who was released from Cook County Jail on bond on Feb. 21. "He's just running a little scam. Hopefully he don't get time because police are smoking people, falsifying police reports, and they get to go home, so let my boy go home."
As you can see, Staples is invested in defending the embattled entertainer, whose story has drawn some skepticism from people from the very beginning.
When he told police about the attack, Smollett claimed that two White men shouted racial and homophobic slurs at him before they punched him and wrapped a noose around his neck and yelled, "This is MAGA country!"
After gathering evidence they believed proved Smollett's recounting wasn't true, Chicago police charged Smollett for falsifying a police report before arresting the actor. While things aren't looking great for Smollett, Staples still offers up an ounce of support.
"Shit, the fact he feels like he has to do that says more about this world and less about him," he said. "Because nobody wants to do that."
Read Vince Staples' full interview by hitting up GQ.
See Hip-Hop Fans Name The Most Disrespectful Diss Track of All Time