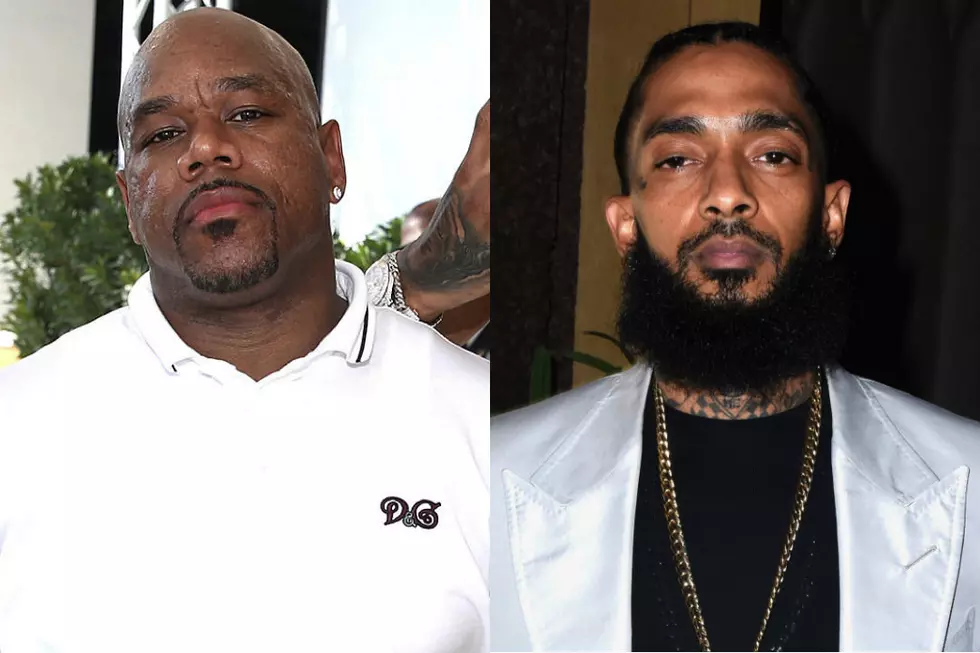 Wack 100 Offers $100,000 to Anyone Who Has Video of Him Getting Knocked Out by Nipsey Hussle's Bodyguard
Randy Shropshire / Vivien Killilea, Getty Images (2)
Wack 100 is fed up with the rumors, so now he has an offer on the table.
On Monday night (Dec. 16), Wack jumped on Instagram and announced that he's offering $100,000 to any person who can provide a video of him getting knocked out by Nipsey Hussle's former bodyguard J Roc.
"I got $100,000 for anybody that can produce a video of Wack's body ever touching the concrete. On Piru run it today," Wack wrote in his IG post.
In the video that surfaced on the internet, Wack appears to be searching for someone who attacked him as several people hold him back. The veteran manager would later hop on IG to reiterate that no one knocked him out, period.
"All I seen was a nigga swing and run," he said in a brief Instagram clip. "A nigga 300 pounds, swing, couldn't do nothing, and run. That's a bitch-ass nigga. That's what I seen."
J Roc, who is Nipsey's former security guard, previously said that he was retiring from being a bodyguard after Nipsey was murdered. He hasn't spoken on this Wack 100 incident yet.
See what Wack's got to say about the J Roc fight below.
See 21 of Hip-Hop's Most Unfortunate Rap Beefs
[gallery galleryid="812:526524" galleryindex="0" template="xxl" showthumbs="yes" enablefullscreen="no" ids="526734,526730,526731,526732,526733,526735,526736,526737,526738,526739,526741,526742,526743,526745,526746,526747,526748,526749,526750,526751,526740,619513"]