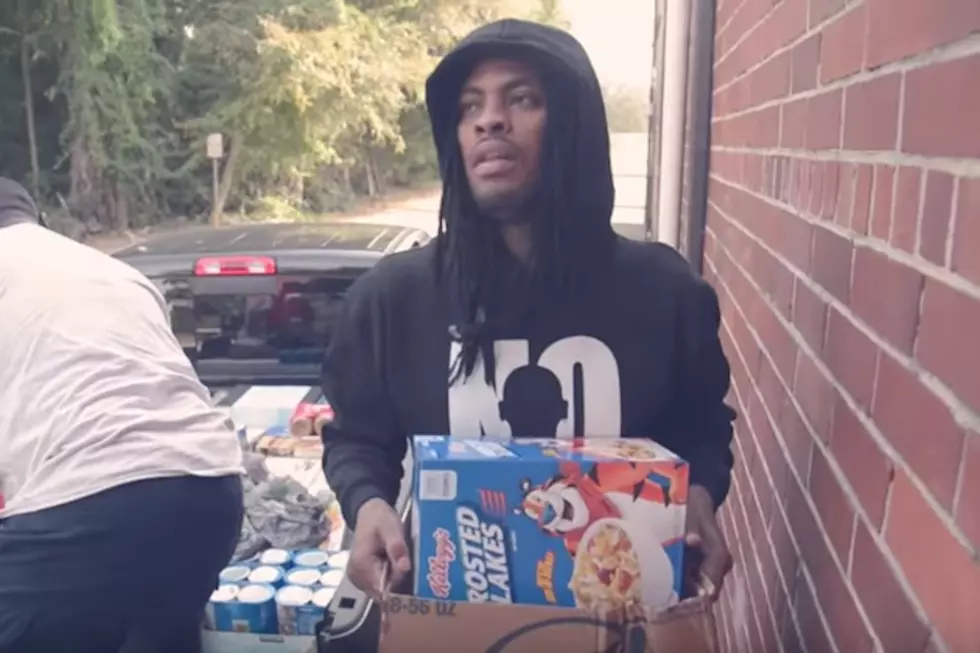 Waka Flocka Gives Back to Those in Need for Thanksgiving
Waka Flocka va YouTube
With Thanksgiving this week, rappers have started to give back to their communities, with Waka Flocka going on a recent Costco run to help those in need. In the above video, Waka volunteers on behalf of the Clayton County Community Services Authority, taking care of the grocery needs and encouraging his fans to volunteer or make a positive contribution this holiday season.
"Not everyone has the ability to make a donation and that's ok. Give what you can. Donate your time. Hugs are free," he explains, stating that his goal is to donate 1,000 turkeys to those in need this season. Check out Waka's good deeds up above.
Flocka himself has been on the receiving end of some good fortune recently, as word broke that the disgruntled rapper was no longer signed to Atlantic Records. He tweeted earlier this month that he was a free agent, having cursed out the label last year.
"It is with great excitement that I announce my official release from Atlantic Records," Waka says in a statement regarding the departure from his longtime label. "I thank my fans for their patience. I can now get back to creating new music. I will also continue to tour. Being with my fans as often as possible is something I've always done. But stay tuned. 2017 is going to be a big year! I leave you with this. Try to love each other. Do something good. Volunteer."
That bodes well for his next release Flockaveli 2, which he has previously said fans can expect by winter.
11 of Hip-Hop's Most in Love Couples at the Moment