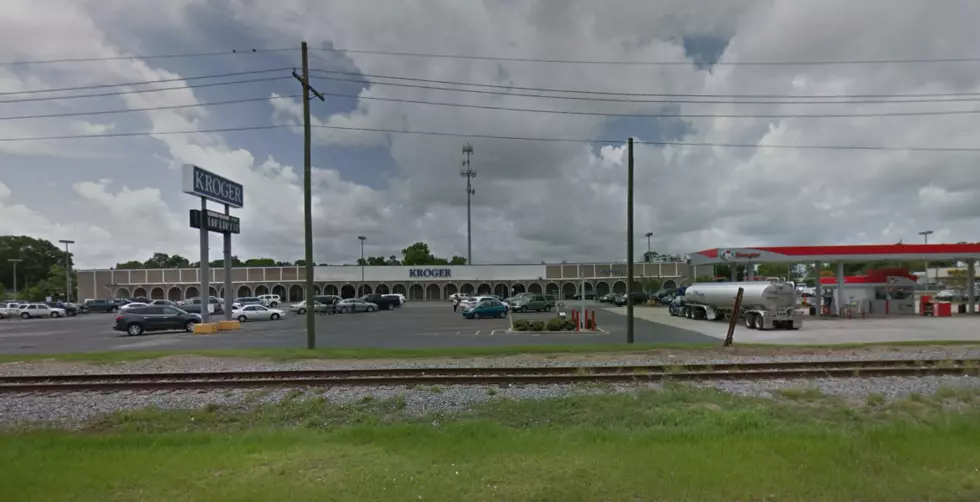 Why The Kroger On 12th Street Matters To Lake Charles
Google Maps
It's not just a grocery store. For a lot of people living in the northern end of Lake Charles, it's the grocery store. People living nearby often walk or bike to do their shopping at a store they've known for years. The prices are low, the location is perfect, and having it there fills a vital role for the community.
When it closes after the lease expires in July, area residents will no longer have a one-stop shop for most of their day-to-day needs. The 12th Street Kroger offers more than affordable groceries. It's also a pharmacy and a florist, and a place where people can go to pay bills, buy money orders, and cash checks. It's important.
When I moved to Lake Charles a few years ago, it became the store of choice for me and my family. My kid called it "The '80s Kroger" because of the retro look of the storefront, and it stuck. We love shopping there every week for his school lunches, and we roam the aisles regularly, trying to figure out what to make for dinner.
The staff is always friendly, from the cheery front line manager to the kind lady working the service desk where I go to get a money order to pay my rent every month because my landlord apparently lives in 1975 and doesn't know how the internet works.
I was as a sacker at a grocery store when I was in high school, and even though the art of arranging soup cans and cereal boxes into paper bags like little Tetris blocks has long since been lost, the baggers at the 12th Street Kroger are always friendly and helpful, especially the special needs individuals the store employs.
Losing this Kroger means more than losing a grocery store. It won't exactly turn North Lake Charles into a food desert, but there will be few available options left for people with limited means or a lack of transportation. With traffic being the way that it is, even those who can make the drive out to the new Kroger on Country Club road aren't likely to bother.
Plus, with the development of new housing downtown, the need for a full-service grocery store in the area will soon be greater than ever, but without Kroger there to serve the needs of the community, the neighborhood Walmart on 12th and Ryan will have to absorb all of the new business, along with Market Basket a little farther down the road. Meanwhile, everyone who relied on walking to Kroger will be forced to find transportation to get to any other store, putting a further financial burden on an already overburdened community.
Maybe a new store will move into the building, but nothing ever moved into the McNeese Street location after it closed. Nothing's moved into the old Kmart building on Ryan, either. Or the Toys R Us on Highway 14.
When the Kroger on 12th Street closes its doors in July, it will not only be the end of convenient, affordable grocery shopping for area residents, but it will also result in yet another blight of an abandoned property sitting in the heart of the most underdeveloped and unappreciated part of our city.
It might seem like a little thing to people living in South Lake Charles, but to those who live and work on the northern side, losing this Kroger will mean losing so much more than a grocery store. We'll be losing a vital part of our community, and it will be missed.