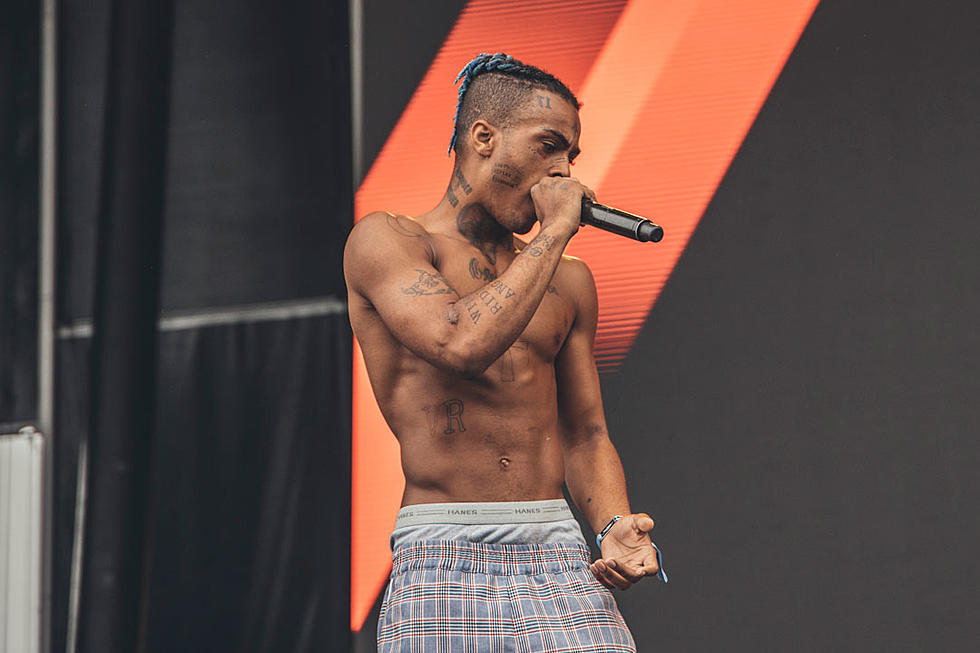 XXXTentacion's Mother Shares Name of Rapper's Unborn Son
@theinfamousjc
If there is any solace that can be found in the wake of the senseless and tragic death of beloved rapper XXXTentacion, it is in the fact that he left behind music and an unborn seed to carry on his name. On Saturday (Nov. 24), a baby shower was held for XXX's son in Florida, where the rapper's mother Cleopatra Bernard revealed the child will be named Gekyume.
Bernard announced the name to the public with a simple Instagram post. "His name is Gekyume," she posted, along with a baby boy emoji. The name is a word XXX created before his death, which means a different state or next universe of thought. He had previously explained its meaning in a video posted on social media.
Saturday's baby shower was attended by family and friends of the rapper including people in the Members Only crew like Craig Xen, Kid Trunks and others, and DJ Scheme, X's DJ. It looks like all in attendance were given black wrist bands with the words "Baby X" in gold lettering.
Scheme posted a photo from the heartwarming event, captioning the photo, "Family First. I promise 2 be the best uncle to Gekyume. We love and miss you brother🖤."
XXXTentacion's mother initially announced he was expecting a child with an unnamed woman three days after his death in June, courtesy of a sonogram photo. It was later revealed the child's due date should be around December.
See an explanation of XXXTentacion's child's name and photos from the baby shower below.
See Behind-the-Scenes Photos of XXXTentacion at the 2017 XXL Freshman Shoot