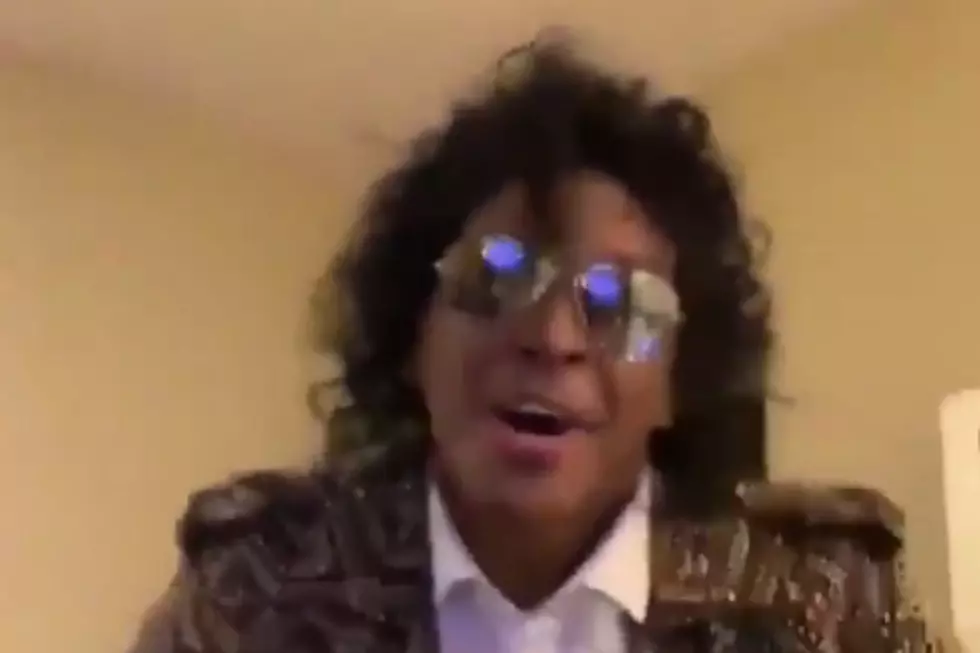 YG Wins 2018 Halloween With Michael Jackson Costume
@UrbandxLegends via Twitter
YG 400 took it back to the 1980s with his 2018 Halloween costume, resurrecting Michael Jackson with a spot-on impression of the pop legend.
The Bompton rapper went all in with his getup. His outfit came complete with a wet jheri curl, glittery jacket, high-water pants and white gloves. He showed off the costume on Instagram on Tuesday (Oct 30). In the photo, YG poses with two fans while holding his crotch. "MICHAEL JACKSON DRIP. If y'all seen Michael last night in Hollywood trippin it was me 😂," he wrote in the caption.
There is also video footage of YG Jackson. In it, the rapper, dressed as MJ, dances in front of a hotel mirror while the Michael Jackson song "Billy Jean" plays in the background. "Michal Jackson, blood," the "Bulletproof" rapper yells after his hilarious routine is done.
Some of your favorite hip-hop artists have brought out their best costumes for 2018 Halloween including Lil Uzi Vert, Nas, 50 Cent, Ty Dolla $ign and more. Singer Rita Ora showed major creativity with an epic Post Malone costume. Ora showed up to the 2018 KISS Haunted House Party held at The SSE Arena in London, England in an unmistakable Posty costume. She even got all the details right with accessories that included fake face tattoos, Bud Light beer and a cigarette.
Check out YG's Michael Jackson costume and spot on impression of the King of Pop below.
Here's the Ultimate Guide to Rappers With Acronyms in Their Name