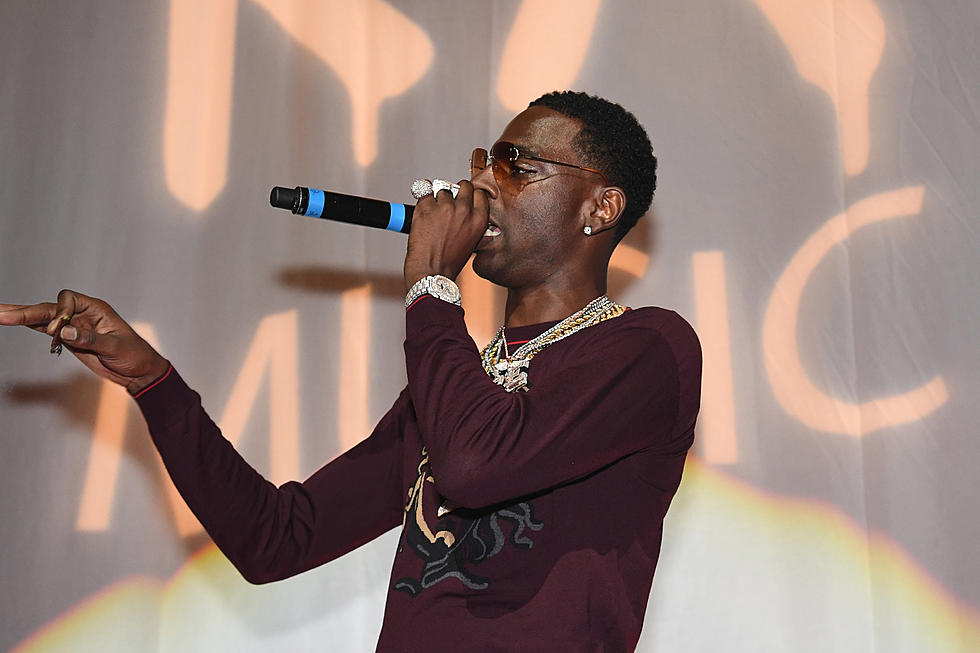 Young Dolph to Give Dodge Challenger SRT Hellcat to Winner of That's Major Challenge
Paras Griffin , Getty Images
If you ever wanted hit the block and flex hard in a flossy new whip, Young Dolph's got something for you. Last week, the rapper announced his That's Major Challenge, a new contest where fans have to upload a video of themselves either "flexing," dancing or making a skit to the sounds of his Key Glock-assisted Role Model single, "Major." The winner gets a camouflage Dodge Challenger SRT Hellcat.
"I'm bout to give away a camouflage HellCat Challenger to whoever make the BEST VIDEO to the song "Major" You can flex to the song, do a skit to the song, dance to the song etc. It don't matter what you do it's your choice. You must hashtag #ThatsMajorChallenge to enter‼️
#ThatsMajorChallenge," Dolph writes in his post announcing the new contest.
In the video for his concert announcement, Dolph says his contest will go on for four weeks, and that he will pick a "winner" for each of those three weeks. Those winners will then compete for the No. 1 spot to win the new Hellcat—but the other two won't be left in the dust. Dolph says he'll send his team out to camouflage the second and third place winners' cars.
"I'ma pick a winner every week," Dolph says in the video. "The first three weeks, the winner, I'ma camouflage y'all car to look just like mine. I'll send my guys there to camouflage y'all car no matter where you at. The No. 1 winner, I'ma let the first three winners battle. I got a Hellcat Challenger that I ain't never camouflage yet. I'ma camouflage that Challenger Hellcat, and I'ma give it to the No. 1 winner."
The That's Major Challenge is a tie-in for Dolph's "Major" video, a visual that finds the Memphis rapper cruising in a camouflage Hellcat.
Watch Dolph's IG post announcing the That's Major Challenge below. Peep his "Major" video, as well as a couple of That's Major Challenge participants beneath that.
Here's the Ultimate Guide to Rappers With Acronyms in Their Name