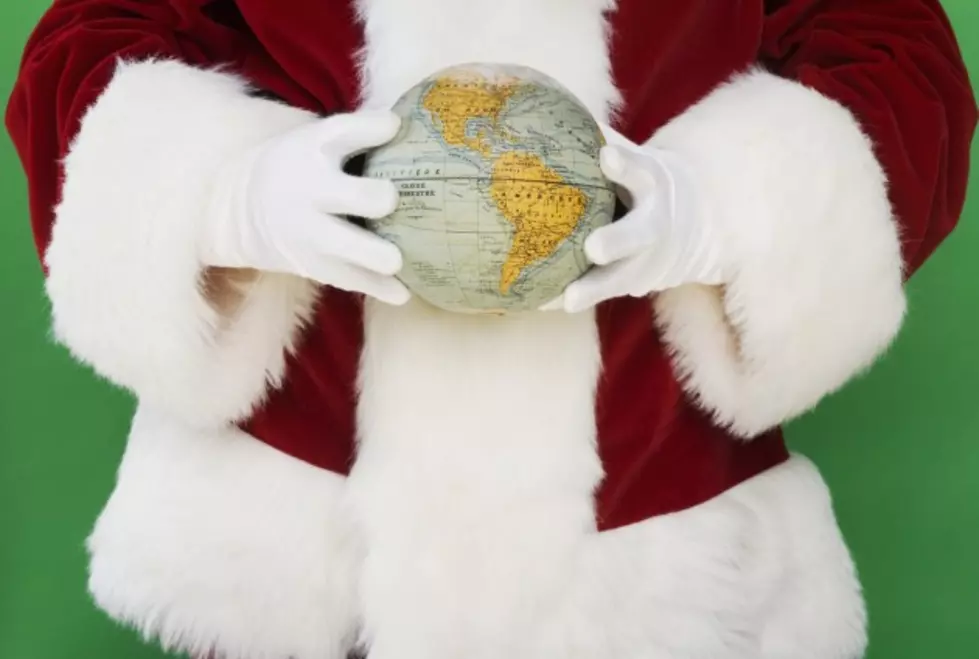 Joanna Klutarich Wins 2014 Home for the Holidays, Heading to Ohio for Christmas
Fuse
You have voted, and thanks to you, Joanna Klutarich will be flying home to Cleveland, Ohio, to be reunited with her mother and father for Christmas. We've wrapped up Home for the Holidays 2014, and Southwest Louisiana has done a good deed!
You guys are pretty awesome, you know that right?
Joanna will get up to $1,600 in travel vouchers to Ohio and back after what sounds like a very difficult year for herself and her family.  Here was her letter:
I have been living in SWLA for 5 years now. I love every minute of it. However, my heart/home is still in Cleveland, OH with my family. I am one of 4 children and the only family member so far away. Ever since I moved back, I haven't been able to be home for Thanksgiving or Christmas. Due to work, health circumstances and finances, it has been extremely tough during the holidays. I have been fortunate to have made great friends who have "adopted" me as part of their families and I cannot express my thanks to them.  This year has been especially hard for both myself and my family. My father K, is a strong man and the glue to keeping our family together. Within the last few months he has lost his job and is now caring for my disabled mother on a daily basis. Money is extremely tight. I too have had misfortune with my health the past few months. This had resulted in emergency surgery at LCMH which my parents couldn't be there for. I now am having the aftermath of piling hospital bills and it seems like there is no relief in sight. Through these hard times we as a family have learned to not take things for granted. I would love to be able to fly home to spend Christmas with my family. Christmas this year is about a long over due hug for my grandmother. Being able to sit with my brothers and joke. It will be a surprise for both my father and mother. To bring back some joy to them that has seemed to slip away. It will be an opportunity for me to be back home for a brief period where we are all together. I appreciate the opportunity to give you my story.

 
We had two voting areas -- one for the general public, and one for our VIP members. Here's how the general public voted (click chart to enlarge):
And here's how the VIPs voted. The numbers in red are the vote tallies tripled (click chart to enlarge):