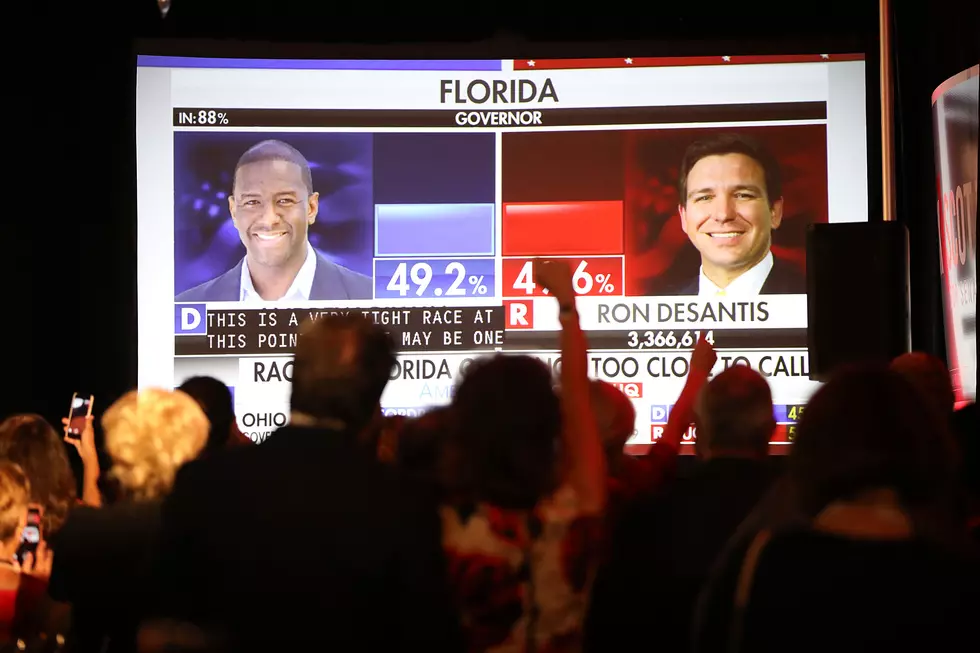 2018 Midterm Election Results – Tha Wire
Getty Images
The 2018 Midterm Election is finally over. What a night! There were a lot of surprises, big losses, and historic moments. I guess you can say this was the "Year of The Woman" when it pertains to American politics. Women running for office had one other thing than gender in common, and that was they are tired of this country being run by a bunch of old white men. Since forever, members in Capitol Hill have been made up of white men. That history is slowly starting to change according to the Washington Post.
The shift began with the 2016 Midterm Election, where for the first time history Congress saw more women and people of color. Looks like even more diversity is headed to Capitol Hill thanks to last nights history-making election where 113 women, of different races and walks of life, made the cut to fill seats in Washington. The Center for American Women and Politics at Rutgers University reports that's a new record number for females in Congress, that includes 28 first-timers. More than 237 women ran for office this year, 185 – were Democrats, while 52 were Republicans. Another cool fact is one-third of them were women of color.
There was a lot at stake going into the 2018 Midterm Election, and because of that, it was a nailbiter from start to finish for both political parties. In fact, there are a few races still that haven't been decided yet. Sadly the very popular Democrat Mayor of Tallahassee, Andrew Gillum, will not be Florida's new governor. The Rolling Stone reports first black nominee for the sunshine state graciously conceded, in a very narrow loss to Ron DeSantis. I'm not sure why Gillum conceded so quickly, because all the votes haven't been counted. He still has a chance, it's slim, but still.
Of course, the biggest news of the night was the Democrats flipped the House, and now have control of Congress. This can spell a lot of trouble for President Trump, with impeachment being a real possibility among other things. Though a constant Trump target, California Congresswoman Maxine Waters, will get revenge as she'll become the chair of the House Financial Services Committee. As head of the committee and plans to subpoena the Presidents taxes soon after taking her new seat. Finally, Republicans didn't have a bad night either. They were able to hold on to the Senate and managed to add a few seats as well.
Here in Louisiana voters approved unanimous jury requirement, secretary of state's race moves to December runoff, and ending the Jim Crow-era law, here in Calcasieu Parish voters approved fantasy football. For full results in Louisiana Midterm Election click, here.