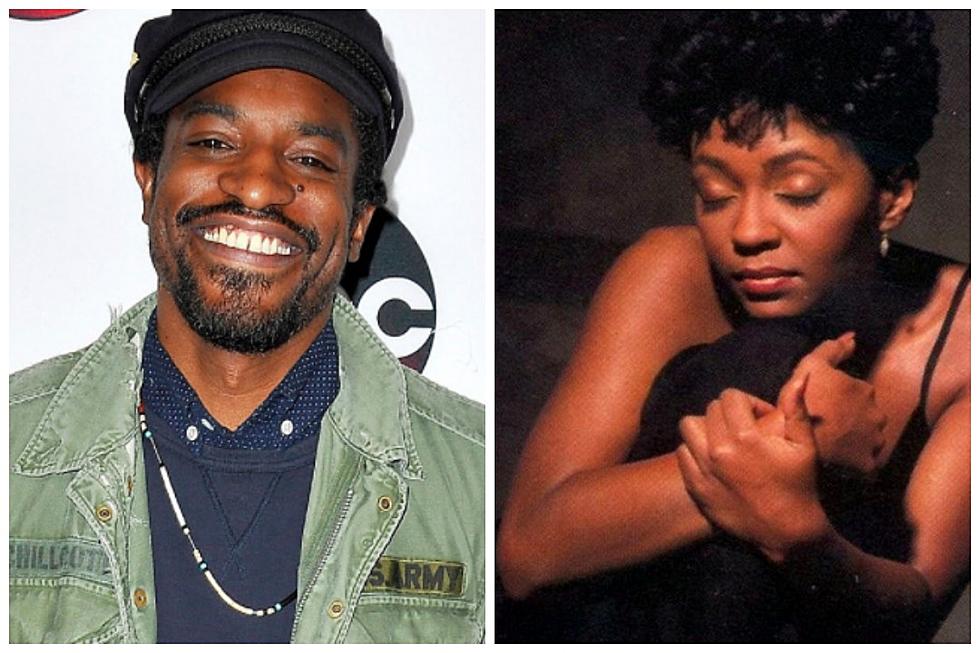 Anita Baker Responds to Andre 3000's T-Shirt Idea: 'We'll Talk'
Jerod Harris, Getty Images/Elektra Records
In what was probably one of the most revealing interviews of his career, Andre 3000 touched on a wide range of topics with GQ.
One subject up for discussion was the Anita Baker merch line he's interested in producing for the legendary singer. Dre said he's a huge fan but when he went to find merch to support, it was unavailable, which gave him the idea to start his own line of t-shirts.
"I'm an artist, and I'm buying bootleg shirts of another artist, so I felt bad," Dre admitted in the interview. "So I was like, Maybe, so my conscience feels good, let me try to find an address for Anita and send her a little check. And it'll be a joke, like, 'Anita, I just bought these shirts, I feel bad about it, here's $50.' Then I started thinking, Wouldn't it be great to design a line of Anita Baker tees and present the line to Anita? Maybe she needs some merch."
Only thing is, he hadn't received the okay from Baker to proceed. Well, now that the interview is making the rounds, Baker has reached out and said "we'll talk."
"Ur an artist we isolate S'times, become solitary & Yes, its true the Artistry of Others pull us out. I know. I understand. We'll talk ABXO," the legend wrote on Twitter.
Of course, who knows what will come of the promise to "talk," as Baker retired at the top of the year, but here's really, really hoping something comes of it.
10 Hip-Hop Artists Who Successfully Reinvented Themselves