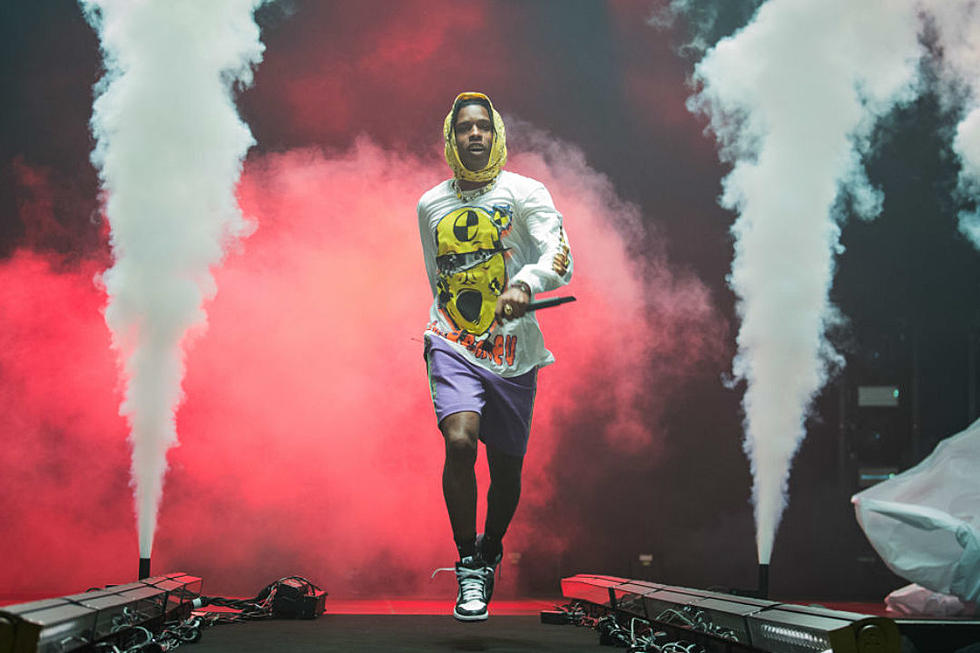 ASAP Rocky to Perform in Sweden Months After Assault Conviction
David Wolff, Getty Images
A$AP Rocky isn't dwelling on his past legal troubles in Sweden.
According to a report Swedish outlet The Local published Friday (Nov. 8), the Harlem rapper plans to return to Sweden to perform at a show just months after he was convicted of assault. Live Nation told the publication that Rocky will return to Stockholm in December to perform inside the Ericsson Globe arena at the country's capital. The concert promoter ensures that the rapper will have "tremendous support from the Swedish fans."
Rocky hasn't been back to Sweden since a Swedish jury handed down the verdict in August. The rapper, who dropped his Testing album last year, was found guilty of assaulting 19-year-old Mustafa Jafari during an incident in which Rocky and his two co-defendants, Bladimir Corniel and David Rispers, fought the man in the streets of Stockholm, Sweden. He was ordered to pay a fine, but he avoided any additional jail time.
After the fight happened at the end of June, Rocky was arrested on July 2 and held in a Swedish jail for a month. On Aug. 2, he was released from police custody and was allowed to return to the U.S. until a verdict was reached.
"I just want to say, what I experienced it's crazy," Rocky told the crowd. "I'm so happy to be here y'all don't even understand. I'm so happy to be here right now. That was a scary, humbling experience, but I'm here right now god is good."
A$AP Rocky will hit the stage in Stockholm once again on Dec. 11. Tickets for the show will
See 18 Rappers Who've Been Arrested in 2019