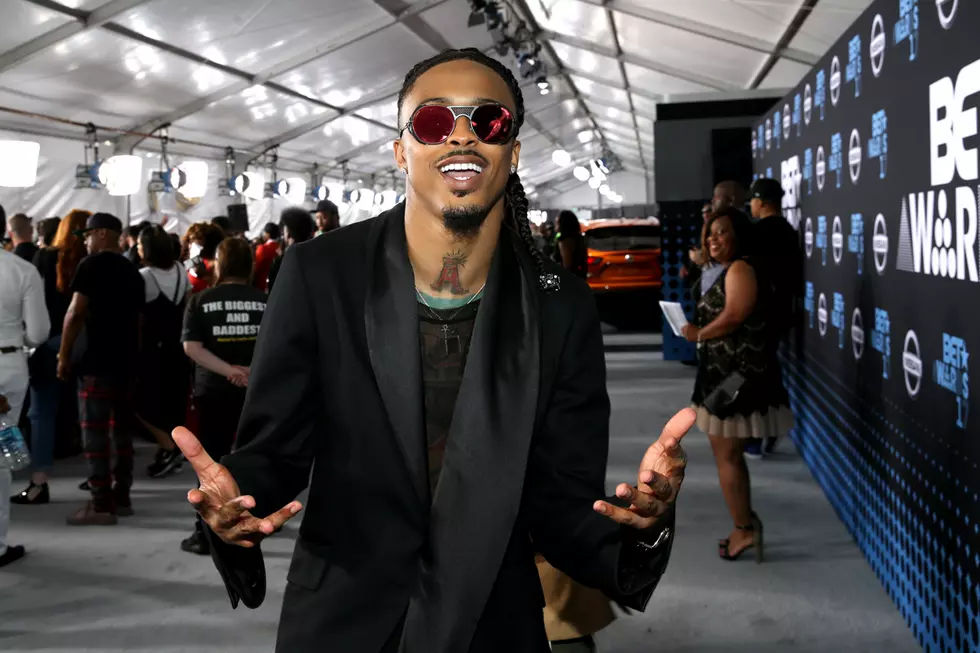 August Alsina Blames Def Jam for Holding His Album Hostage
Bennett Raglin, Getty Images
It's been a long, long time since former XXL Freshman August Alsina dropped a new album. What's the hold up? Apparently, Def Jam. Responding to a fan's tweet requesting some intel on the crooner's next project, Alsina claimed that the legendary label is holding his This Thing Called Life follow-up hostage.
"I would love to put my album out but DEF JAM is holding it/me hostage because the system is not up & running until next year so they basically dont exist. The label is just TRASH .. I will release free music soon but that has been the hold up. Tell Them to FREE ME 🗣& the Album🗣," wrote Alsina. Sheesh. At least we can still expect some new music.
Interestingly, this isn't the first time Alsina's spoken out against his label. Two years ago, he came after Def Jam, claiming the label leaked his This Thing Called Life album. "I didn't do this. My shitty ass label did it. They're just fucking Shitty! Smh," he tweeted at the time.
There's absolutely no word on when we can expect a new Alsina album, but the crooner's gone through a lot since his last one. A little over five months ago, he revealed that he was battling a liver disease. A couple of months later, he made amends with his mother, who he'd been estranged from for a good while beforehand.
XXL has reached out to a Def Jam rep for comment.
See New Music Releases for November 2017