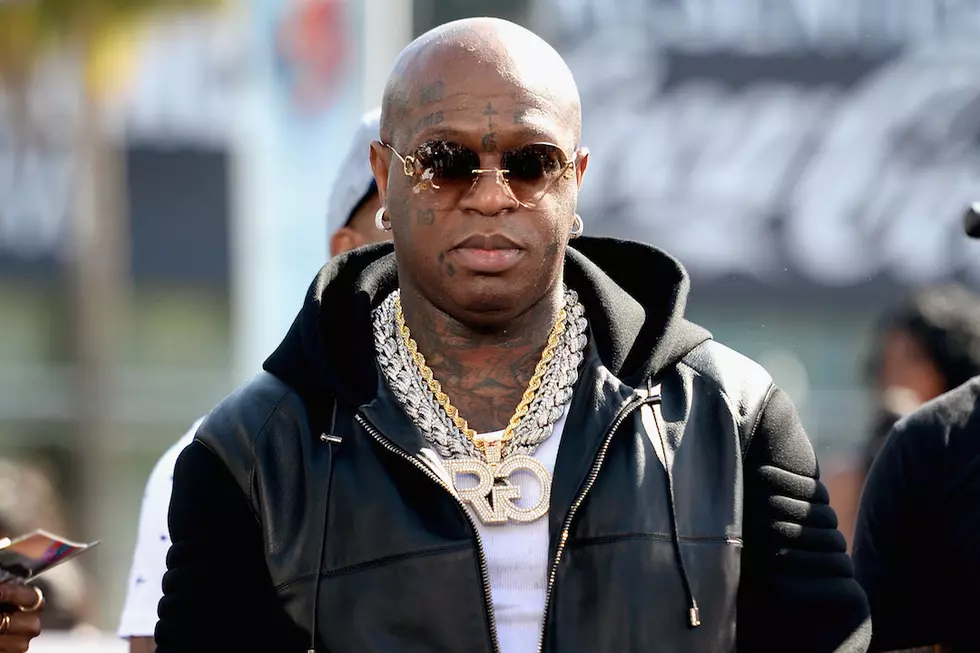 Birdman Sued For $12M Over Miami Crib And Office Space – Tha Wire
Matt Winkelmeyer, Getty Images
XXL reported rap star Rick Ross has been barking about Birdman having money issues since the summer. The Maybach Music general has been relentless in his attacks on the Nola superstar calling him out for not paying Lil Wayne, for rippin' off producers and other artists, etc., etc. Birdman has returned fire on a number of occasions, in response to Rozay blasting him all over social media. Over the last few months, the two moguls have been taking shots at one another, and all the back and forth has gotten to the point that they've begun threatening to kill one another. So it's getting pretty serious.
In the meantime, South Florida Business Journal is reporting that EMG Transfer is suing CM Spirits LLC, Criteria Operations LLC and Williams over two properties. One is a 19,970 sq. foot mansion Birdman purchased in 2015. The rap legend reportedly bought the crib for $14.5, flipped it, and put it on the market for $20 million in June. However, the enormous property didn't sell, and is currently listed with the reduced price of $16.9. The second property was purchased the same year, and is home to his Hit Factory Criteria Recording Studios.
Story goes, Birdman took out the loan two years ago, and since then the loan holder has changed several times. EMG is the latest finance company to manage the loan. They claim in February Birdman defaulted, and still owes $12 million plus interest. According to XXL the rapper enlisted the help of Miami hot-shot attorney, Steven M. Appelbaum. So far neither of them has made a comment on the matter.
On a brighter note, Lil Wayne had a special gift for his fans this Christmas. He dropped his first mixtape in the Dedication album series, since the 2013 LP came out with DJ Drama! Yeah, it's been a minute. Peep the LP below, and let us know what you think.
Weezy's D6 dropped on Christmas Day, with a 15 tracks and a slew of Young Money artists features. However one very noticeable factor, is Drake IS NOT on the album. Tunechi did say there would be two different versions of the mixtape, and it's possible that Drake will appear on that one. Meanwhile, freestyles on hits by YFN Lucci, Lil Uzi Vert and his previously released "Bank Account" are all found on the project.
Make sure you cope the latest effort from Weezy! Tune in tomorrow for the latest in entertainment, with Tha Wire and only on The People's Station 107 Jamz.