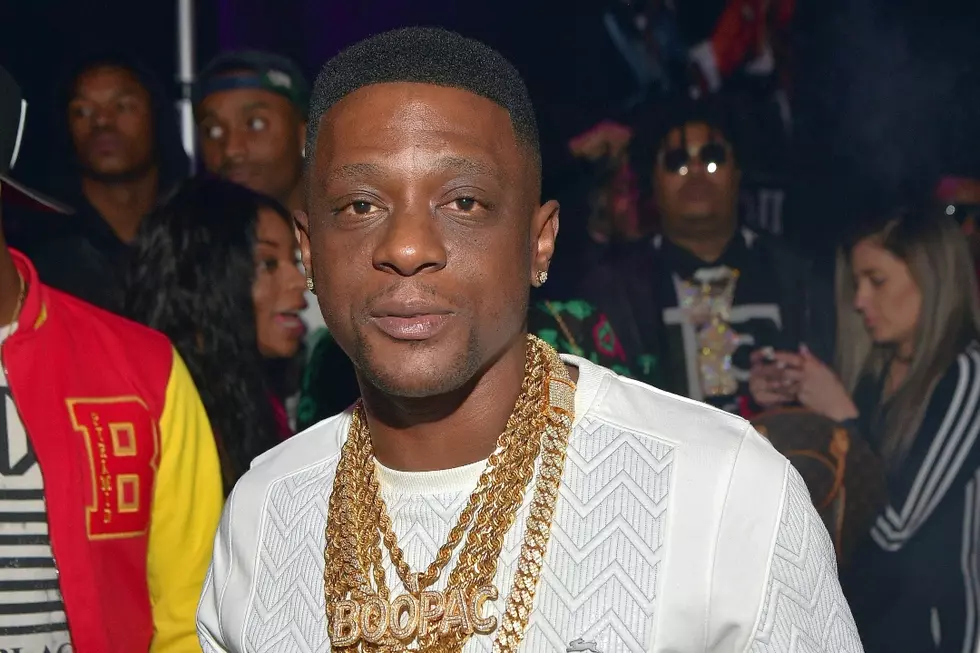 Boosie BadAzz Has to Pay $233,000 to Security Officer Who Pepper-Sprayed Him: Report
Prince Williams, Getty Images
UPDATE: On July 5, Boosie has responded to the judgment, and he says he was never told he had to show up in court. See what he's got to say below:
On Tuesday (July 2), Baton Rouge, La. publication The Advocate reported that U.S. District Judge Louis Guirola Jr. gave the rapper a default judgment and ordered Boosie to pay $233,128.54 to security officer Glen Kerley. The judgment was handed down after Boosie failed to show up for the latest hearing in the case and reportedly failed to respond to the court's pleadings after his attorney pulled out of the case back in March.
During the rapper's absence, Kerley testified in U.S. District Court that he felt truly assaulted when a melee erupted outside Dillard's at Edgewater Mall in April 2017. According to his own testimony, Kerley is still receiving treatment for the concussion and neck injuries he suffered when Boosie and his security guard, Larry Anderson, joined in on a crowd of people who jumped Kerley. That incident occurred after the security officer pepper-sprayed them in what he says was an attempt to get them out of the department store. Boosie and company had reportedly been asked to leave the mall when Kerley intervened.
After the incident, Kerley sued Boosie and Anderson for assault, battery, intentional infliction of emotional distress, gross negligence and civil conspiracy. Both Boosie and Anderson responded by countersuing Kerley for abuse of the legal process, intentional interference with business relations, assault and battery, intentional infliction of emotional distress and negligence.
XXL has reached out to Boosie's camp for comment.
Read 10 Wild Stories That Took Place During Hip-Hop Tours