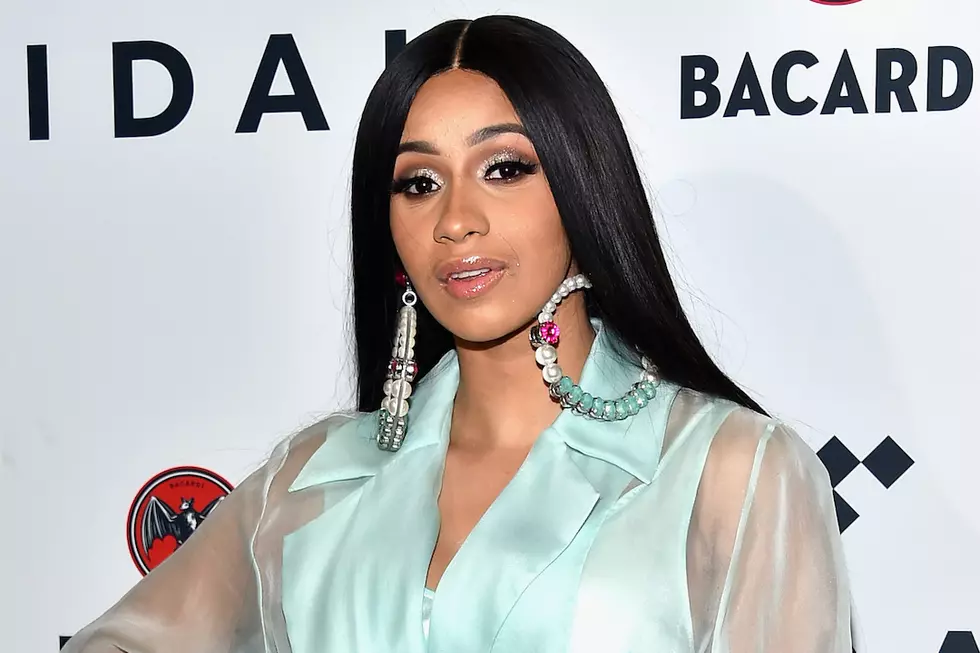 Cardi B Clears Up Raunchy Instagram Live Video: 'We Both Had Pants On!'
Mike Coppola, Getty Images
But that was simply not the case. The "Bartier Cardi" rapper finally cleared the air about the controversy surrounding her Instagram Live session. On Wednesday (Dec. 27), she jumped on Twitter to tell everyone to calm down.
"If anybody watch the live from last night they can see from beginning to end that I was talking then this guy came behind me and started fake dry humping me," she explained.
"Jesus Christ we both had pants on!!" she added.
Cardi also delivered some shade to her haters and shamers. She tweeted, "Same lips that be talking bout me is the same lips that be ass kissing." Boop!
Nevertheless, Cardi isn't going to let a nude video leak or a misinterpreted Instagram Live video stop her grind.
So yeah, Cardi B is winning out here in these streets.