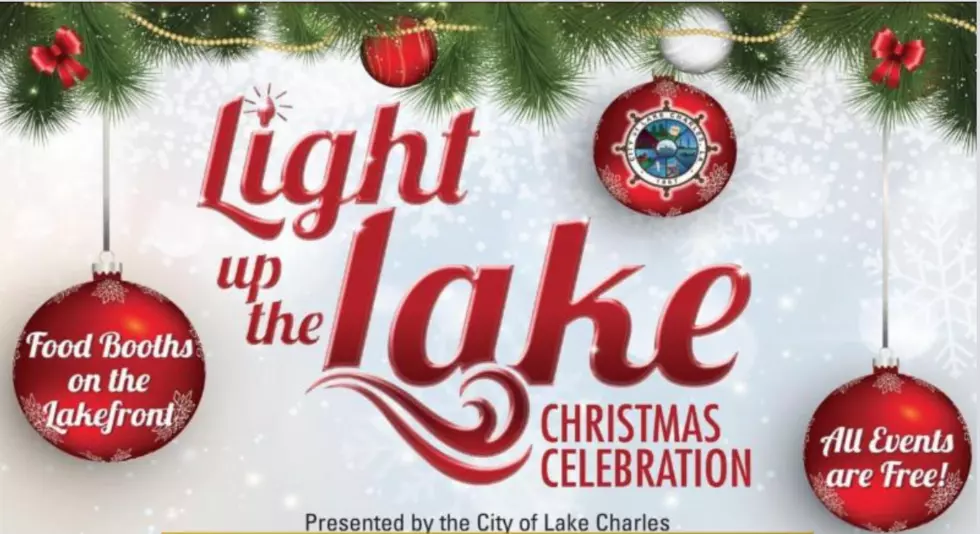 City Taking Entries for Both "Light Up the Lake Christmas" Parades
City of Lake Charles
The City of Lake Charles is now accepting entries for the annual Light up the Lake Christmas Celebration parade, set for Friday, November 30, 2018. The first parade rolls through downtown Lake Charles at 6:30 pm and the lighted boat parade takes place along the Lakefront Promenade at 8:15 pm.
According to a media release, "at 6:30 pm local groups, including schools, businesses, civic groups, performing groups, and neighborhood kids will join Santa for a journey lighted parade through Downtown Lake Charles." The parade travels south on Ryan Street from Mill Street to Dr. Michael Debakey Drive.
As for the lighted boat parade, "Each boat will be judged on originality, creativity, decorations, presentation, and enthusiasm. Prizes will be awarded in first through third places for boats in length of 35 feet and under, and 36 feet and over. Other categories include the best crew and the best of show. Afterward, the sky will explode into a kaleidoscope of color with the fireworks extravaganza. The seawall will be wired for sound as the simulcast music will broadcast from KBYS 88.3 FM."
The lighting ceremony takes place on the front lawn of the Civic Center from 7:30 to 8 pm. All events are FREE for attendees and participants.
For entry forms and additional info, contact the City of Lake Charles at 337.491.1382 or emailkatie.harrington@cityoflc.us, or cityoflakecharles.com