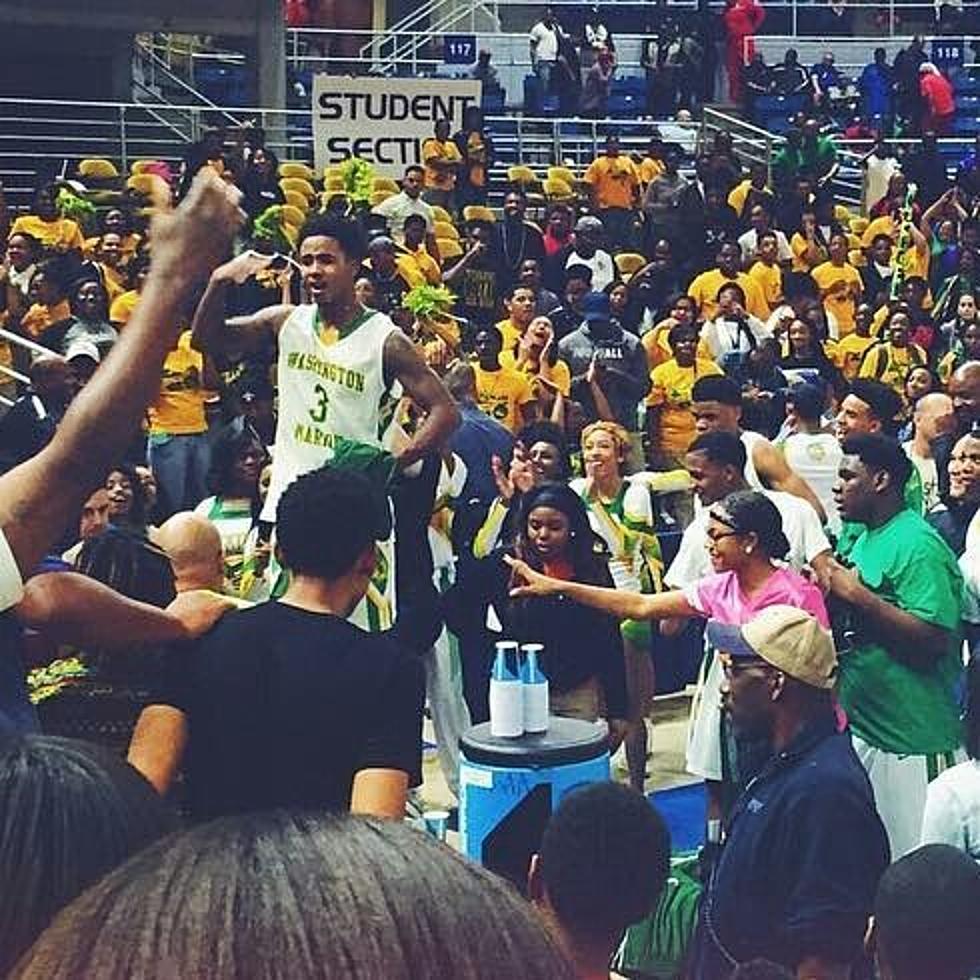 Discipline Results In Washington Marion And Eunice Fight
Cary A. Chavis
The Calcasieu Parish School Board confirmed tonight that the Louisiana High School Athletic Association has handed down a devastating blow to the Washington Marion High School boy's basketball team. For their role in the brawl with Eunice during the District 3-4A opener, the Charging Indians have been suspended indefinitely.
In regard to the ongoing probe, CPSB released the following statement on the matter stating that they are "actively working with (the LHSAA) on providing anything requested for their investigation." Meanwhile, it appears the season is over for both teams. KPLC News reports all remaining games for both teams have been canceled on the LHSAA website.

It is unclear if Eunice boy's basketball team has suffered the same indefinite suspension. KPLC reportedly reached out to the LHSAA for more details on whether the same disciplinary action had been taken against the Eunice boy's basketball team. Be sure to watch the news for further updates. Either way, it is a sad day for high school basketball in SWLA.
As previously reported, Washington-Marion and Eunice started fighting early in the District 3-4A opener in Eunice after a player from each team scrabbled to gain possession of a loose ball. Eunice Police Department reported players' from both teams jumped into the tussle resulting in an all-out brawl that also included fans.
The game was over in the second quarter. The Charging Indians are 6 and 9 and ranked #23 in the power rankings Select Division II. Eunice is ranked 8 and 7 and #16 in the Non-Select Division II.
CHECK IT OUT: 100 sports records and the stories behind them