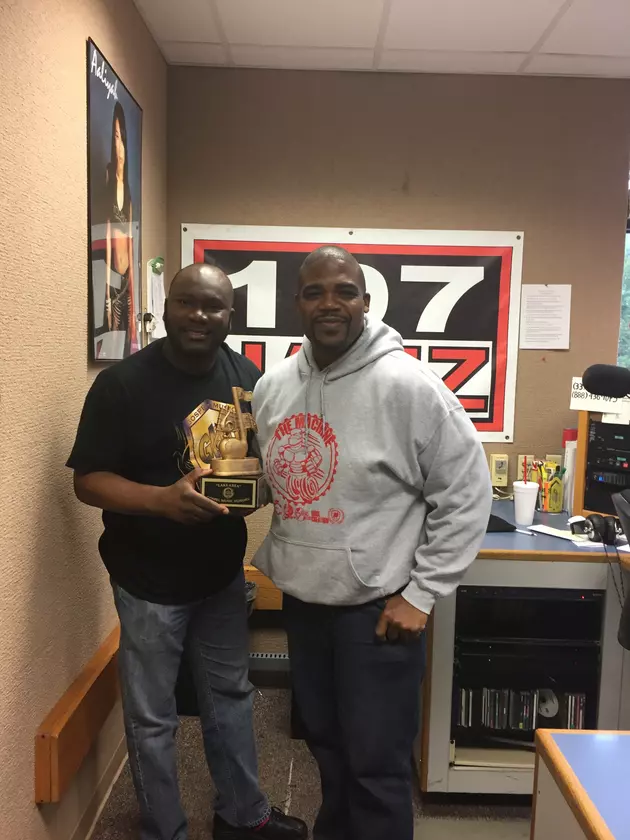 Don't Miss The 20th Annual Lake Area Gospel Music Honors Saturday Night [PHOTO]
Erik Tee
Lake Charles and all surrounding areas, you are cordially welcomed to come out to the 20th Annual Lake Area Gospel Music Honors. This is an annual event that is dedicated to honoring local citizens for their contributions to the preservation of Gospel Music.
The event goes down tomorrow night inside Living Word Christian Center 1639 Ryan Street. As Brother Larry Robinson reminded us, the event will begin at 5:57 pm, although the charted time is 6 pm. This is something that was placed on Larry's mind to pay homage to those hard working church musicians and singers who are very instrumental in bringing us a great time in church every Sunday.
If you would like more information on how you can take part in the event and be apart of the event then you should definitely visit gospel music honors for all of the information that you will need. Be looking out for The Peoples Station 107 Jamz to be more apart of the event within the year and make sure you attend rain, sleet or snow on tomorrow night.