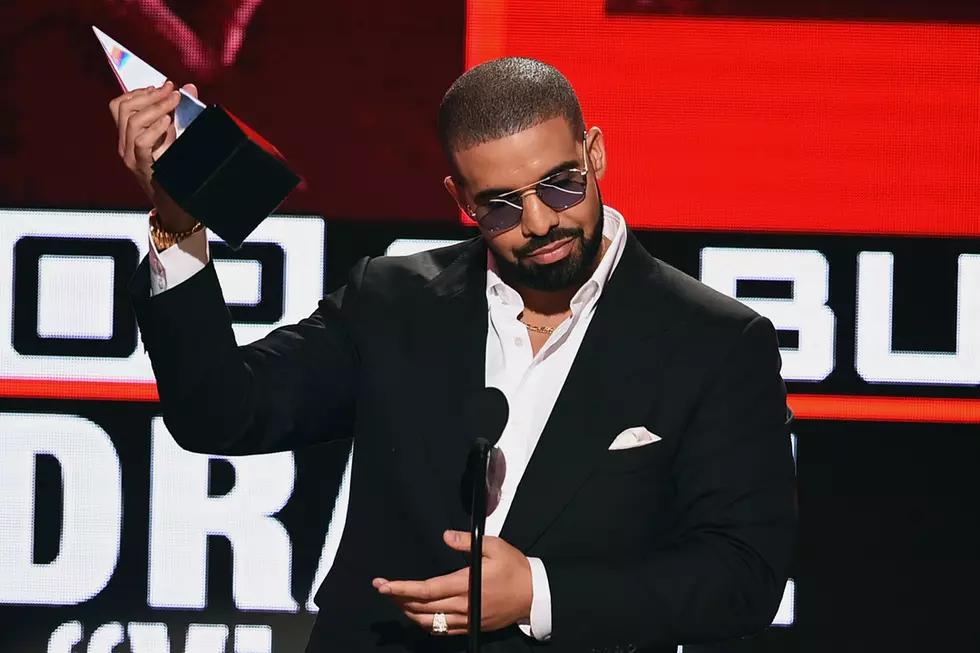 Drake Wins Favorite Hip-Hop Album, Artist and Song at 2016 American Music Awards
Kevin Winter, Getty Images
It's official. Drake has pretty much won 2016. The Canadian rapper celebrated his many wins at the 2016 American Music Awards tonight (Nov. 20). Out of 13 nominations, Drake won his first AMA of the night with Favorite Rap/Hip-Hop Album for April's Views.
"I want to thank the city of Toronto. And of course, I want to thank the fans," said Drizzy behind tinted shades as he accepted his first award of the night.
"For our genre, I just like to keep things exciting," said Drake when he accepted his second trophy, the award for Favorite Rap/Hip-Hop Artist. The OVO captain also plugged his new upcoming project More Life, slated to drop next month and of course made sure to bust out a little fake patois.
"More chune for ya head, so watch how you speak my name, ya know?"
Finally, towards the end of the night, Aubrey hit the trifecta by earning a third AMA for Favorite Hip-Hop Song thanks to the smash hit "Hotline Bling."
It was Drake himself who rapped "Views already a classic" and so far this year, he's proven the validity of these words. Views was the first album of 2016 to go double platinum in sales and has been streamed over a billion times. As of August, the LP is triple platinum. There's no doubt the key to Views is ostentacious, genre-blending bangers. The lead single "One Dance" was Drizzy's first Billboard No. 1
And with 2016 winding down, the 6ix God isn't done yet. Late last month, the Toronto rap titan dropped four new songs on his Apple Music radio show, OVO Sound Radio and announced he was releasing a new project called More Life in December.
Congratulations to Drake on his big wins at the 2016 AMA's.
Here Are the Most Anticipated Hip-Hop Projects for the Rest of 2016