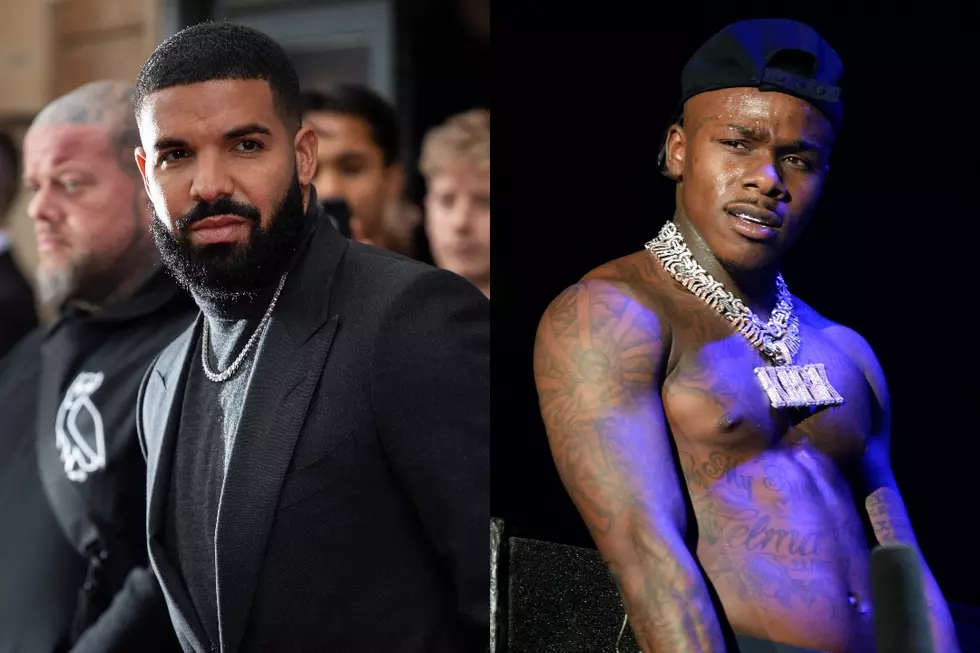 Drake Performs With DaBaby, Gives Rapper Massive Co-Sign: Watch
John Phillips / Brad Barket, Getty Images
On Tuesday night (Dec. 10), the 2019 XXL Freshman invaded Toronto for his Kirk tour. During the show, Drake made a surprise appearance on stage and performed with the "Suge" rapper. The OVO Sound founder didn't waste any time in giving DaBaby his blessing.
"2018, 2017, I used to watch you rep your city," Drake told DaBaby in a video posted to the Kirk MC's Instagram timeline. "I used to watch you love your city. And look, we don't say this to each other enough as rappers but I wanna say congratulations. You're killing this."
After performing songs like "Money in the Grave," Drake turns to the crowd and tells them that he's going home to finish up his next album, which may arrive at some point in 2020. After his statement, DaBaby asserted that he's down to drop a verse on the upcoming project.
"I love you with all my heart," Drake said. "I'ma go back to the crib and try to finish this album up so we can turn up in 2020."
"Toronto, I'm tryna pull up on Drake and drop a verse on the muthafuckin' album," DaBaby told his fans.
DaBaby and Drake haven't dropped any collaborative efforts yet, but it looks like it could happen soon. Over the summer, Drake told his Instagram followers that he's in full album mode.
Watch Drake's surprise performance at DaBaby's show below.
See Every XXL Freshman Who's Been Nominated For a Grammy